Hi everyone! Maggi here to share the last project from this month's guest Alchemist, Glenda Tkalac using our Dylusions art journal kit (now sold out but you can find more great kits HERE!)
Hi there, Glenda here with my last project and can I just say how much fun I had being Guest Designer and playing with this fabulous kit? It was fun letting my inner alchemist out and I have a fun tutorial for you on a different way to use your stencils using Golden Light Molding Paste!
First off here is my 2 page art journal spread. Can you see all of the texture in the background?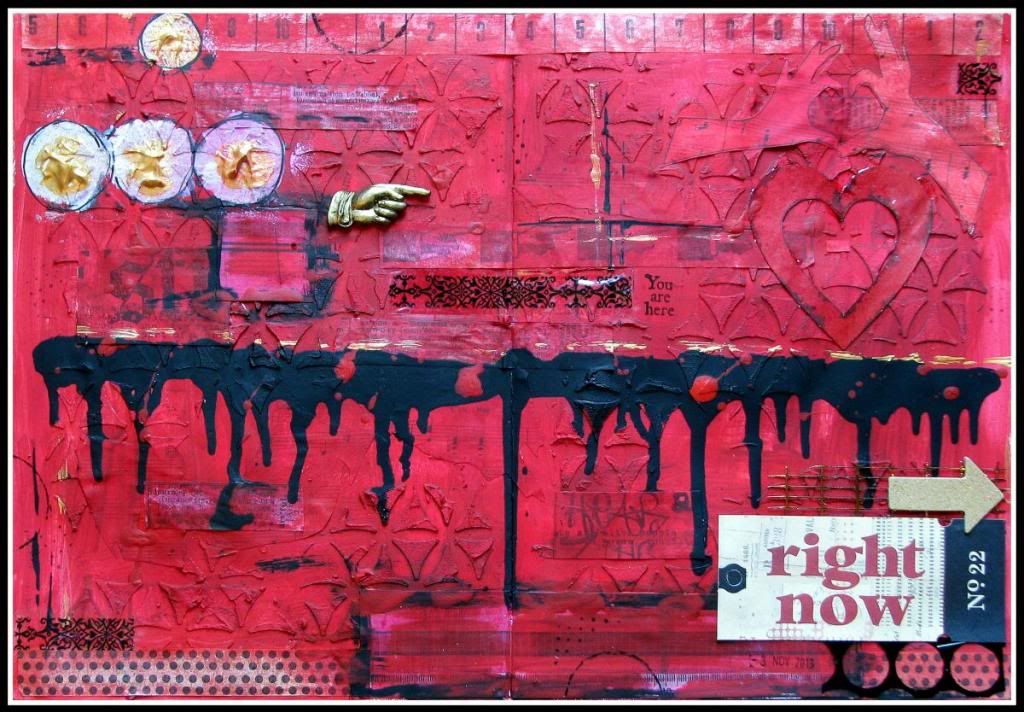 Now I will show you how I made this. First off, I placed the ever fabulous Rhonda Palazzari Designs template from the kit onto my journal pages and took my little trowel, scooped out some molding paste and spread it onto the stencil in different areas. Don't worry about it being too thick or too thin because it's all about the texture baby!!
Now you will see that some of my molding paste has blue on it from me being lazy and not washing off the stencil the last time I used it. No worries, like I said before, sometimes these mistakes turn out to our advantage. Here is some molding paste detail goodness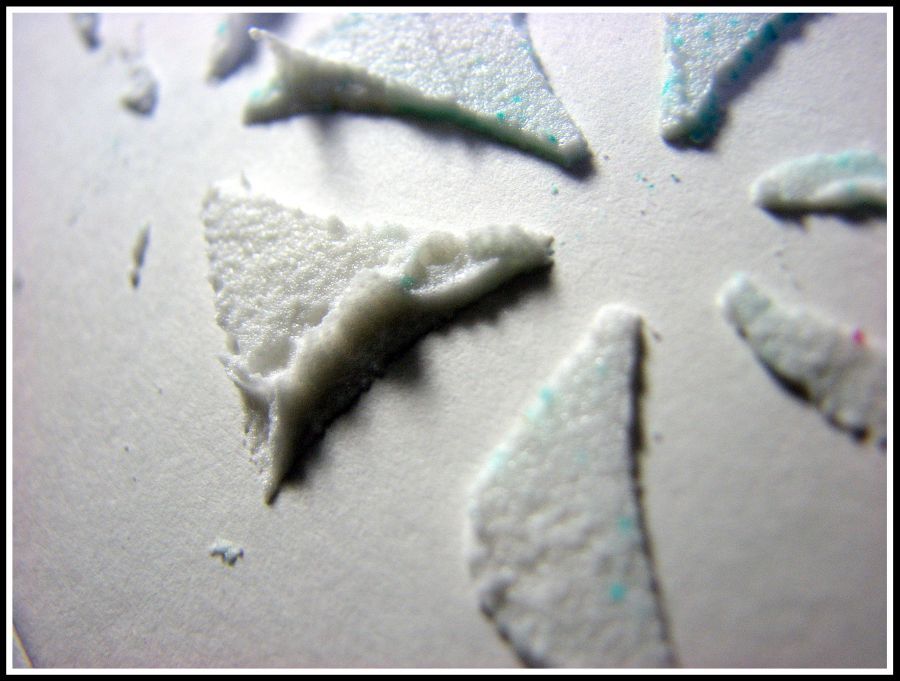 Doesn't it look so light and fluffy??
Once you have spread out your molding paste you need to let it dry. I went and had lunch and then came back to play! haha The next thing I did was to glue some pieces of sheet music in various places as well as some pieces of patterned paper. After that I got out my paints and got messy!!
I kept adding washi tapes and more paint to build up my background
and I also used the UmWowStudio Heart Hands Mask. I placed it onto some sheet music and traced the outline and then cut it out and glued it onto my journal page.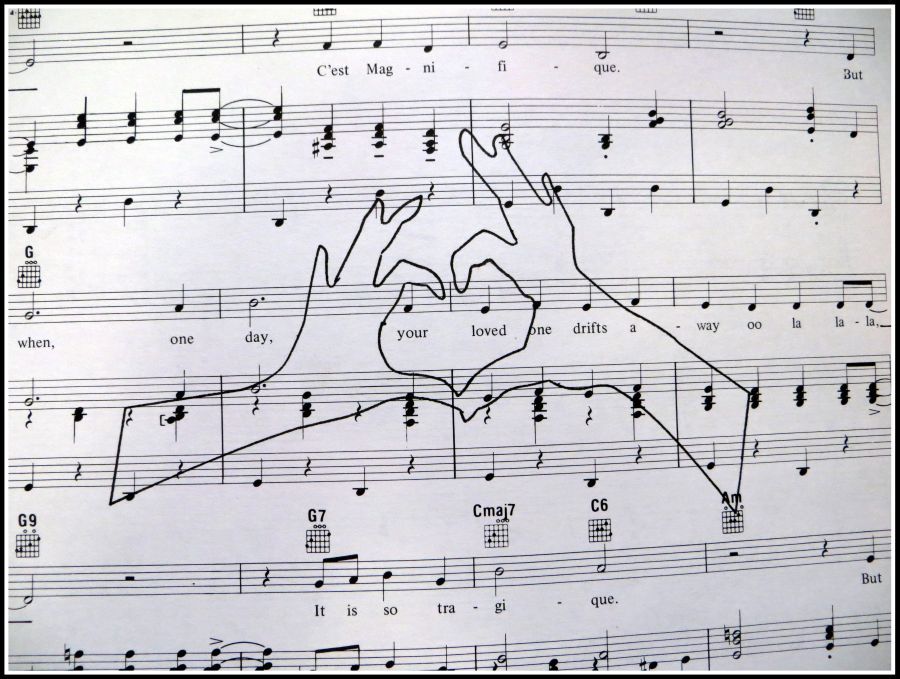 and here is a close up after it was painted
I love the textures of the molding paste, paint and punchinella
and here are a few more detail shots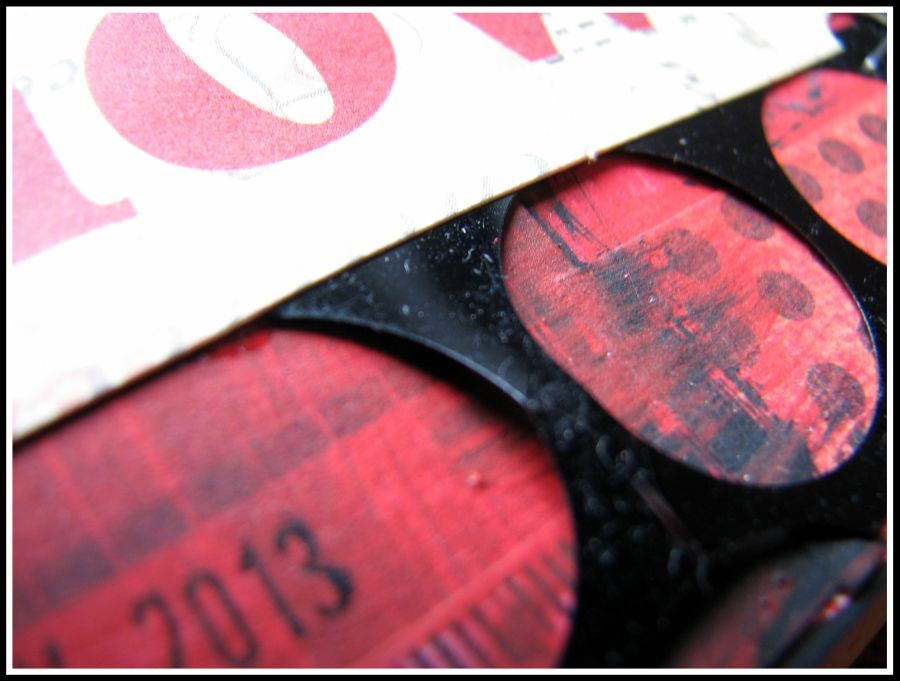 I don't know if you noticed but all 3 of my journal projects are very different. I just wanted to show you that there are so many styles of art journaling and that there is no right or wrong. I have fun in my journal and love that all of my pages are so varied, so different. Art journaling is a place where you can be free to try out new techniques and just get messy!
BIG THANK YOU to Glenda Tkalac for being our guest Alchemist this month! Thank you, Glenda!
Now go glue something awesome onto some awesome something!
Maggi