Hello Gauche Alchemy fans… Pam here! It's May, and life is spinning out of control right now! For the next two months, it's birthdays, graduations, weddings, end-of-the-school-year activities, art shows, contests, Mother's Day, Father's Day, Summer classes and workshops, work trips, vacation trips, etc… As in your life too I am certain, it goes on and on and on… Personally, I have lots of spring/summer birthdays in our family, and I never seem to get a card out on time. Mainly, because I hate buying them, when I can make better ones. Yet, I never seem to stop and make them.
So, I decided to get a little jump on a few cards, since I have lots of Gauche Alchemy goodies to use, left-over envelopes to put to good use, and hand-made paper collages that are just sitting in my image folder waiting for good homes. The cards I created are below…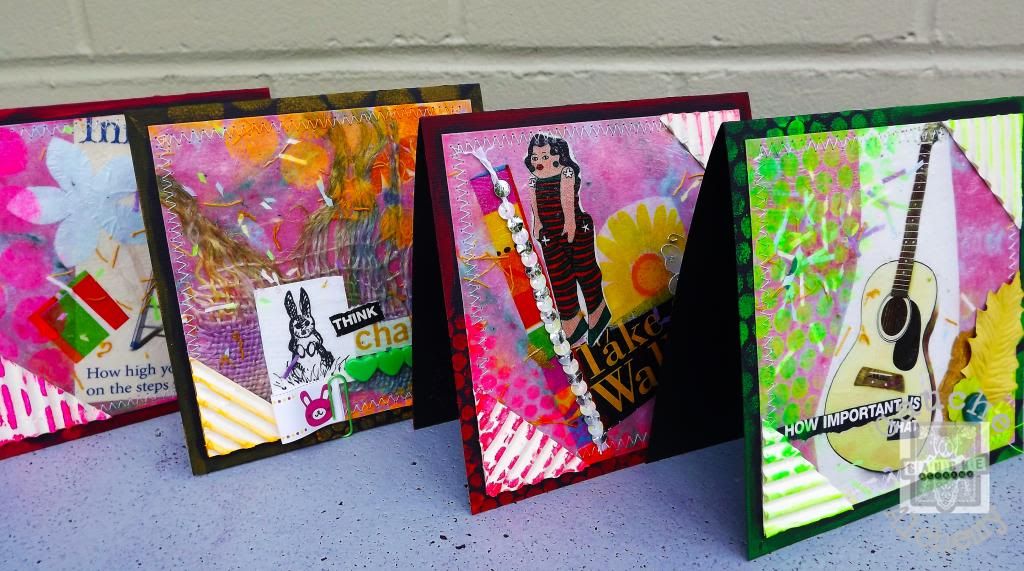 In simplest terms… For the card bases, I cut cardstock to match my square envelopes, and folded them in half. Then, I cut my previously made hand-made paper collage images to fit. Next, I sewed the images to my bases with my sewing machine. To jazz them up a bit, I added white Ouchless Cardboad corners, some neon acrylic painted 20 mm and 10mm punchinella stenciling, and some embellishments from the Green with Envy Mixed Media Color Kit and the Wedding Night Mixed Media Color Kit. (That was pretty much it! Short and sweet!) The card images and details are below…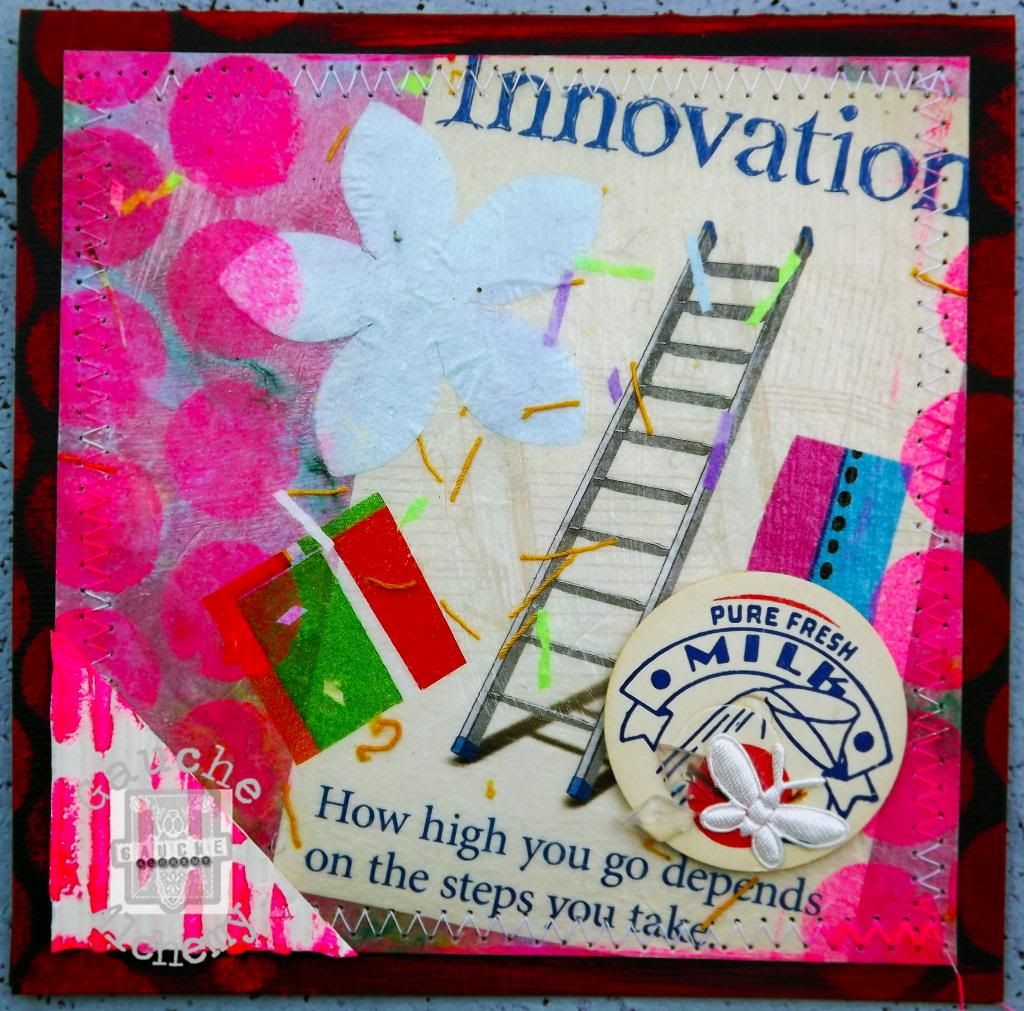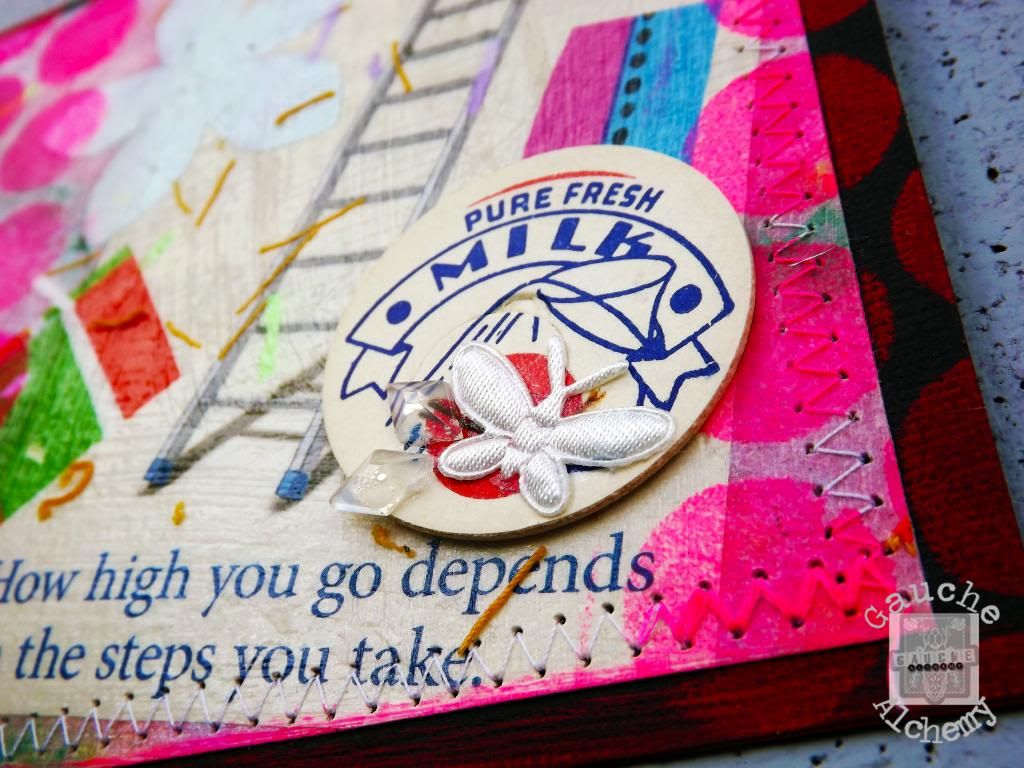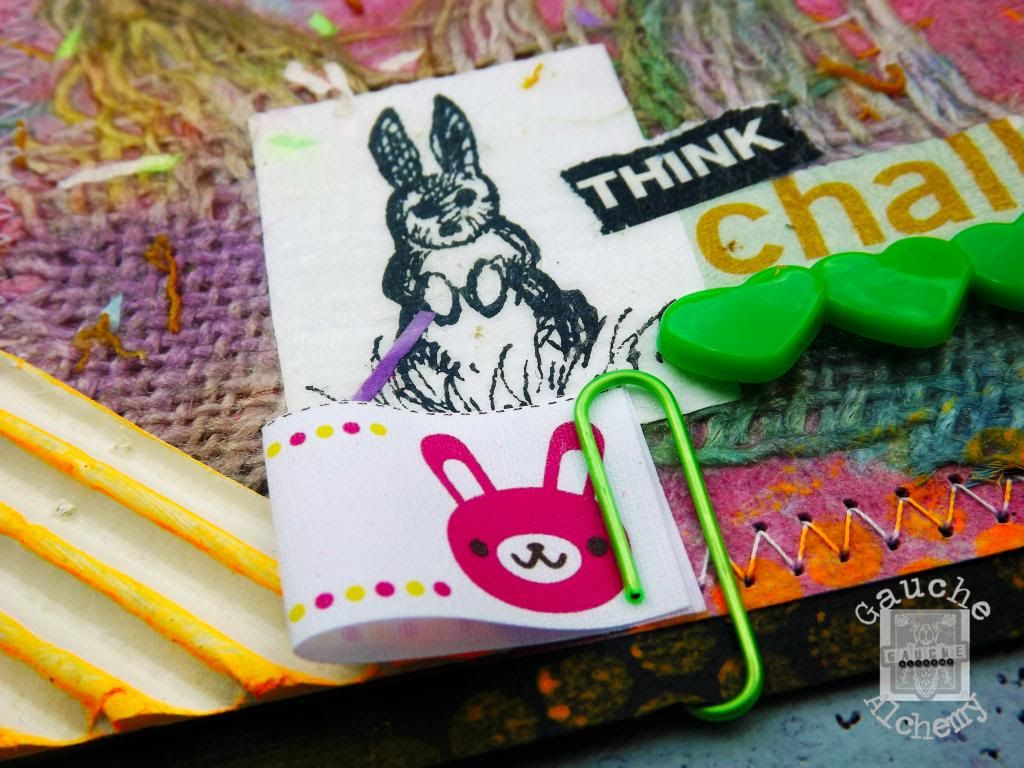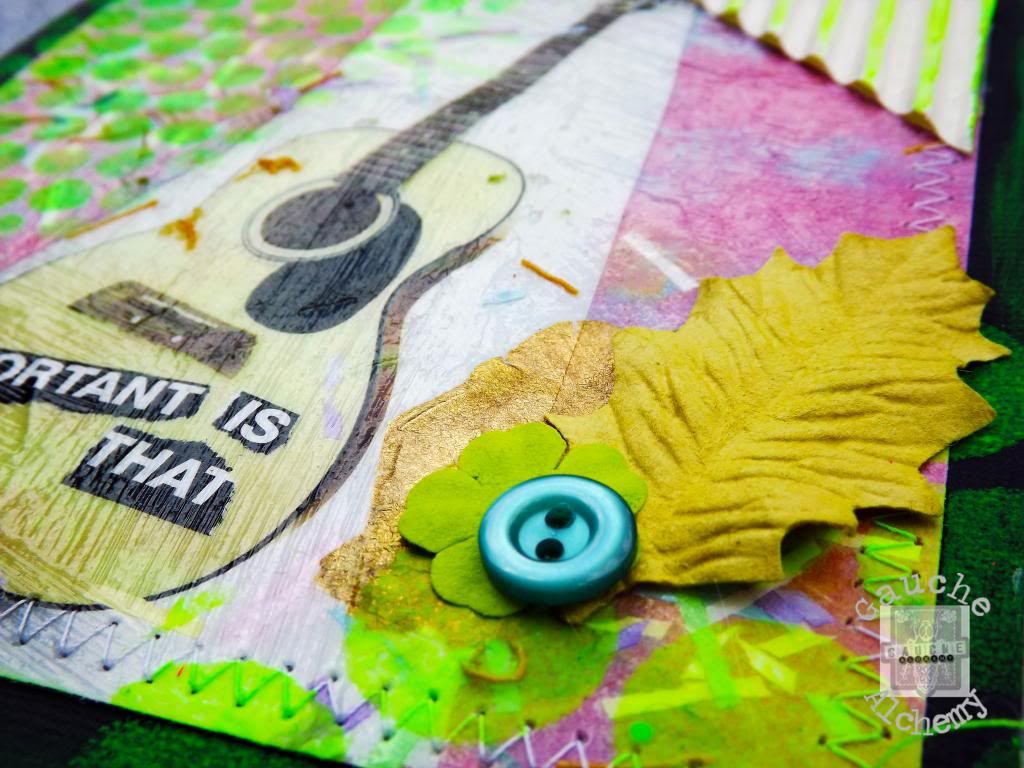 Well, that's all from this crazy-busy gal this month… Please remember to share with us, on FLICKR, all of your creative endeavors… Until next month, take care and see you in June!