Hi everyone! Maggi here with your new challenge for December! This month we're going to let it go and get all snowy! (And yes, I apologize for the Frozen reference. >.< )
So here it is, your new challenge! Since it's Winter in the US, we decided to make December everything cold, blue and Winter-y along with snail mail handwritten notes and crispy below freezing texture. 😀 You've got until 12/31 to make ANYTHING you want that's inspired by our inspiration board. This month you can win some clear card bases!
Add your project on our entries page by midnight on December 31st for your chance to win! We will announce the winner here on the blog on January 10th. And make sure to join us all month long as we show off what our Alchemists created using the inspiration board.
For this challenge, I went back to my art journal and created this page:
I started with a full page ad from a magazine of a snow filled window. Then I cut out the model and added in my own layers of mixed media whatnots. 😀 You can check out my blog for more about this page.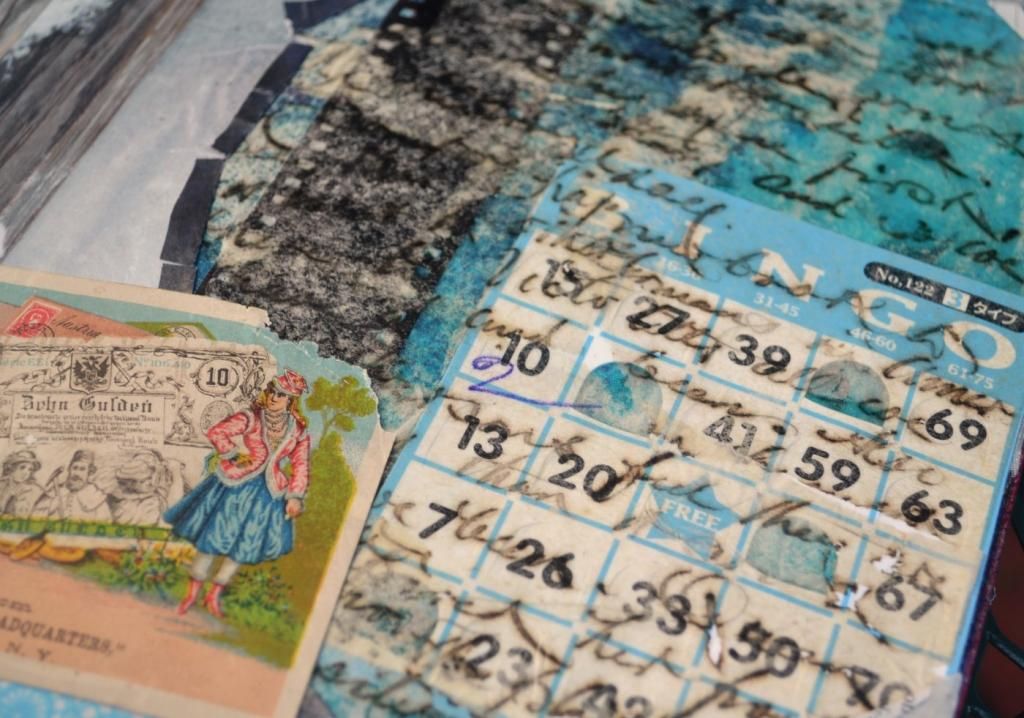 Now go glue something awesome onto some awesome something! 😀
Maggi