Hi everyone! Maggi here to introduce our challenge for October. 😀 A few months ago, I discovered the music of Josephine Foster. I have been particularly inspired by her song, "All I Wanted Was The Moon" and this video using her song and the Georges Méliès short film, "Le Voyage Dans La Lune":

(Link to video for feed readers.)
So I decided to use them as the base inspiration for this month's challenge board: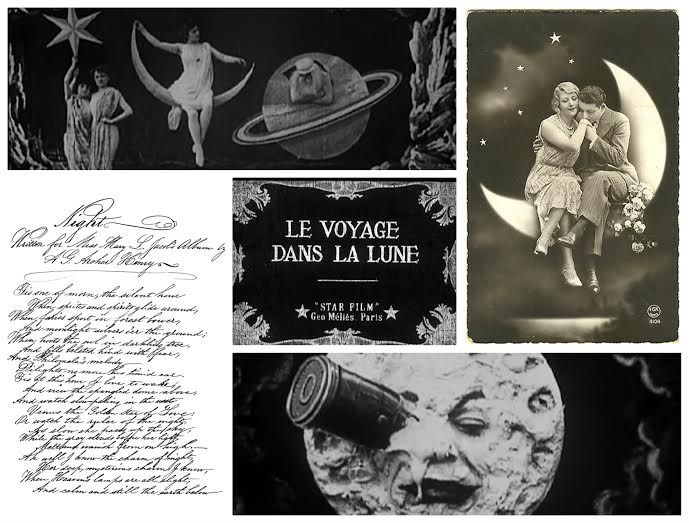 You can make anything you want! Layouts, art journaling, ATCs, tags, altered objects, ANYTHING. Feel free to pull whatever inspiration you can find from this board: Monochromatic color schemes, handwriting, love, night, darkness, the stars and the moon itself, maybe throw in some Halloween 😉 …it's all there, waiting for your creative exploration.
My personal take on the challenge included some art journaling which I'll share with you later this month, but here's a sneak peek! 😉
I hope you can find some inspiration from this month's challenge! Of course we have an awesome prize to give away: One of our past kits, Curious Curio!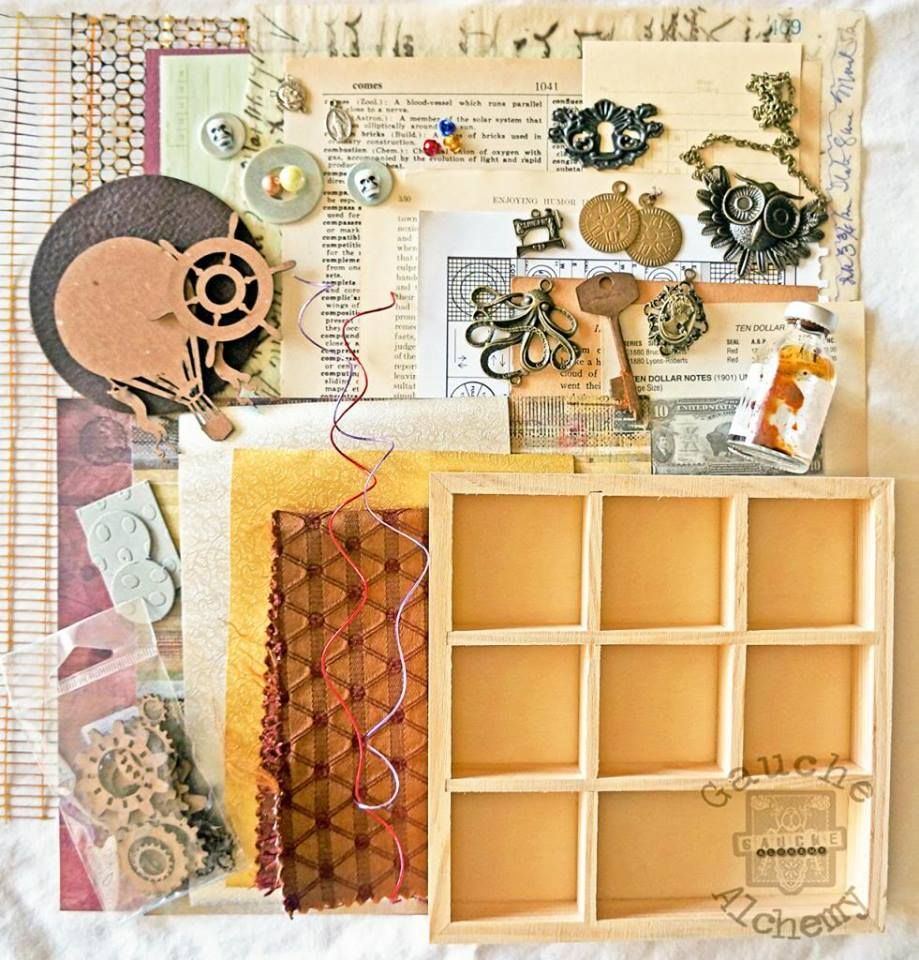 The deadline to enter this month's challenge is 10/31 and the lucky winner will be announced here on the blog on 11/10. You can link up your entry HERE.
We can't wait to see what you create this month so go glue something awesome onto some awesome something!
Maggi