Gauche Mama Heather here!  Not only am I super thrilled to be back as a part of the Gauche Alchemy family, I am so excited to share something new for Gauche Alchemy– our monthly challenge! I'm wiggling in my seat here with the anticipation, but first let me tell you how it works. We will share a fresh challenge on the 1st of every month and winners will be announced on the 10th of the following month. You can make ANYTHING you want, layouts, cards, ATCs, altered art, art journaling, tags, ANYTHING that's inspired by our challenges. You can use the whole theme, a texture, color scheme, anything that inspires you, go make something and then share it with us!
Without further ado, here is this month's challenge inspiration board…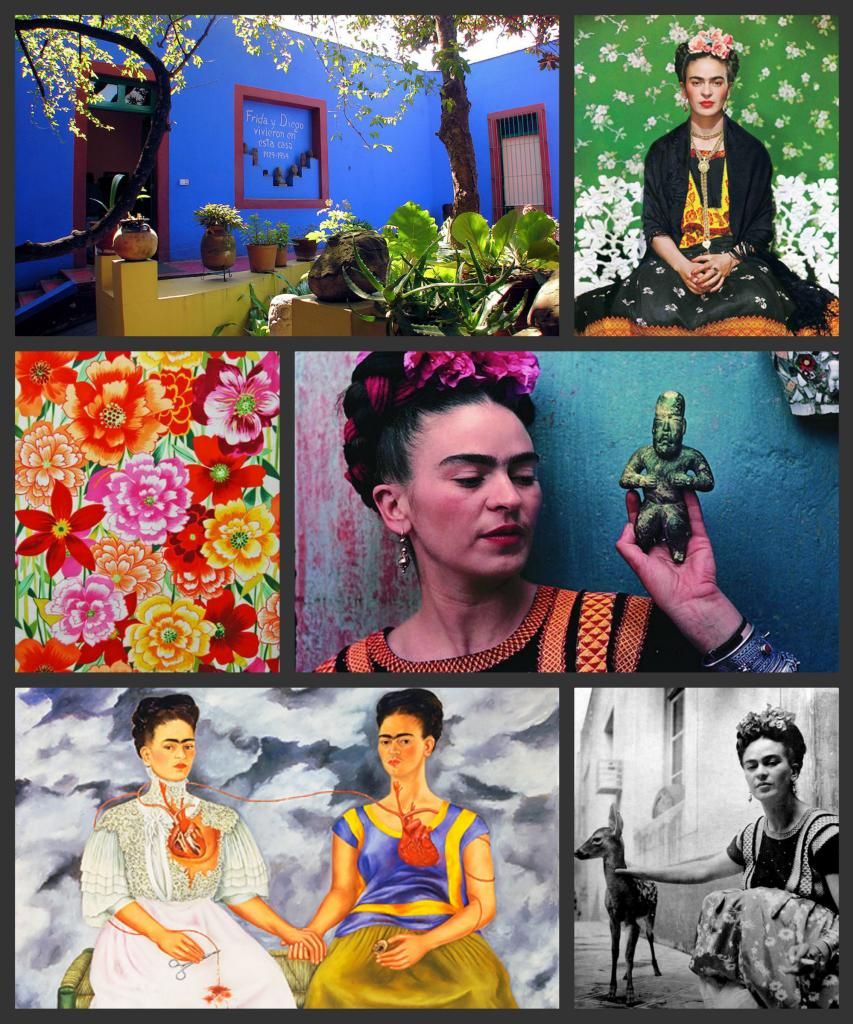 Frida Kahlo is undeniably a fascinating icon in the art world. Over 50 years after her death, her life, spirit and work continue to inspire artists and designers of all kinds. A huge personal hero to me, her ability to be vulnerable and live a vibrant life in the midst of hardship and disability reminds me that there is nothing I cannot do.
Here is my project inspired by Frida. Since so much of her artwork is centered around the body, I decided that this was the perfect opportunity to use this paper mache dress form. I first painted it in various shades of blue, then decoupaged vintage dress pattern and tissue paper. The ceramic wings were a find that has been sitting in my craft closet for about 10 years, just waiting for the perfect project! I completed the figure by adding one of my favorite Frida quotes.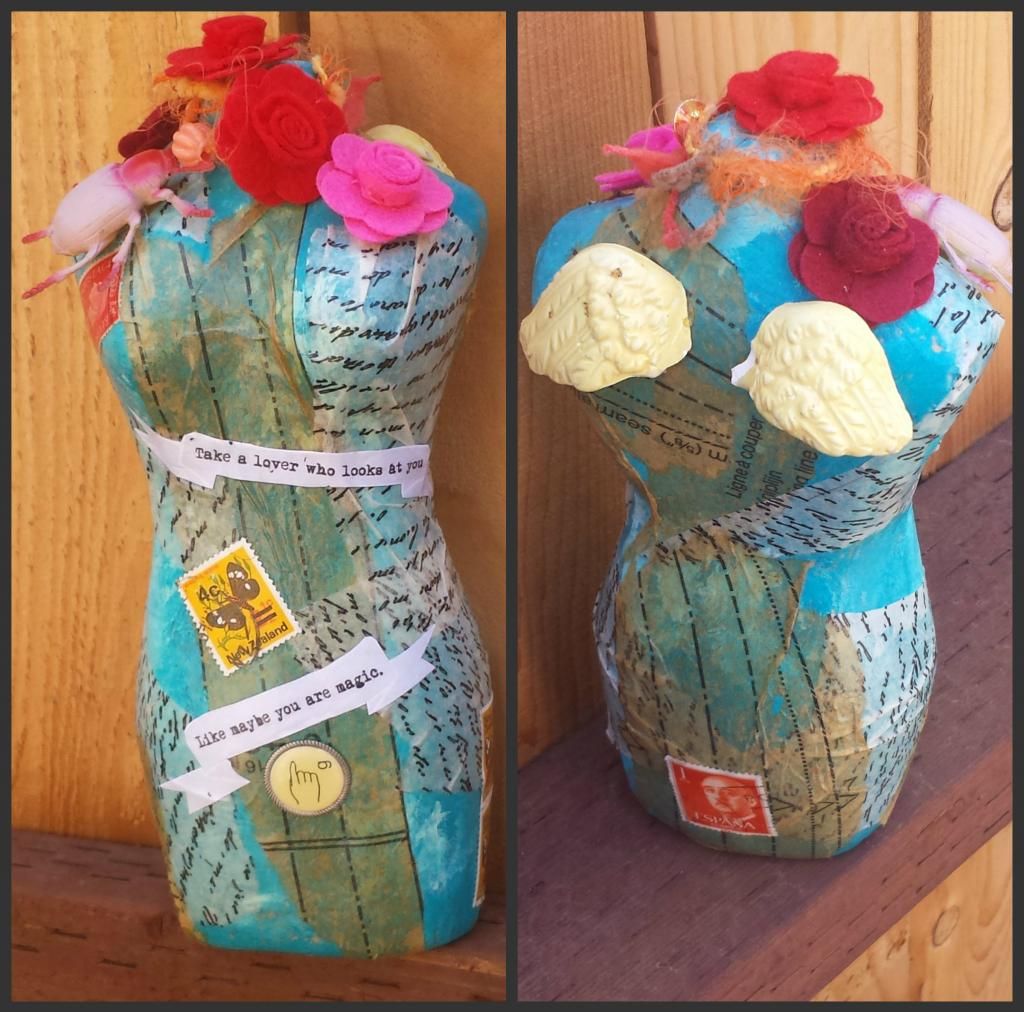 Whether it is her painting style, the colors and textures of her elaborate dresses, or even her native culture of Mexico City, I hope that you find some spark that inspires your next project!
This month, you have until August 31st to share your creation with us by CLICKING HERE.
What's in it for you, you ask? Well, besides the gratification of stretching your creative muscles and joining in the eclectic art scene here at Gauche Alchemy, there will also be a monthly PRIZE! This month's bundle of goodness looks like this:
A sparkly, gorgeous assortment of punchinella! Perfect for using as frames, stencils and so much more. The winner of this challenge will be announced on September 10th.
We look forward to seeing what you create! To submit, just CLICK HERE and add your projects by August 31st.
Please stay tuned throughout this month as our Alchemists share their Frida Kahlo inspired projects!