Hi Everyone, Deb here!! How was your month?? Well for us, it has been filled with puppies.
This month we gave my youngest son a puppy. He lost his dog late last year- her name was Sasha. We rescued Sasha from a life in a cage when she was about 9 years old. There is not a day goes by we talk about her, and how much we miss her. She was an amazing dog- she lived until she was 16 years old. She walked around on two back legs like a person- and was the best rabbit catcher- right up until the week before she passed. I made this layout to commemorate her life with us.
I have used Ouchless Cardboard, elements from the Blue Streak mixed media colour kit and some punchinella along with some left overs from my stash- including an acrylic frame I used as a stencil, then embossed with embossing powder- (the heat gun made it go all buckled and I love it!!!)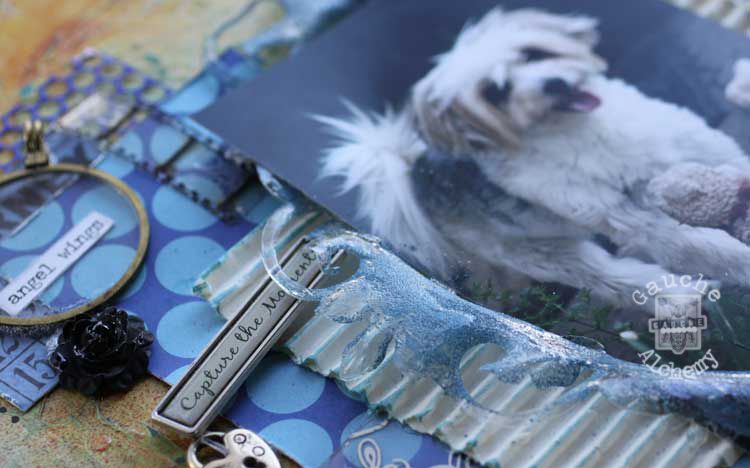 The little dots you see on the layout are drops of dimensional magic…a glue/clear sealer I am IN LOVE with!! This now hangs in a frame on my wall at home. This way- Sash is gone, but never forgotten.
So, until next month- go get your memory art on!!!
Debxxoo