Happy New Year!! Rachel Whetzel here! How is your year going so far? I have been busy planning and getting ready for the prompts I host at A Year in the Life of an Art Journal, and that means working on making a NEW art journal to play in!! For the pages, I used up a TON of my Gauche Alchemy goodies!!
Supplies Used:
-Gauche Alchemy music paper from our Ephemera Variety Pack
–Foreign Text Paper Pack
Papers from the Showstoppers Mixed Media Kit (sold out but you can find more great kits HERE)
Variety of Punchinella
My Mind's Eye Life Stories Kraft Cardstock papers
I glued the ephemera onto the back side of the MME cardstock. I plan to art over the sides with Gauche and journal on the cardstock pages.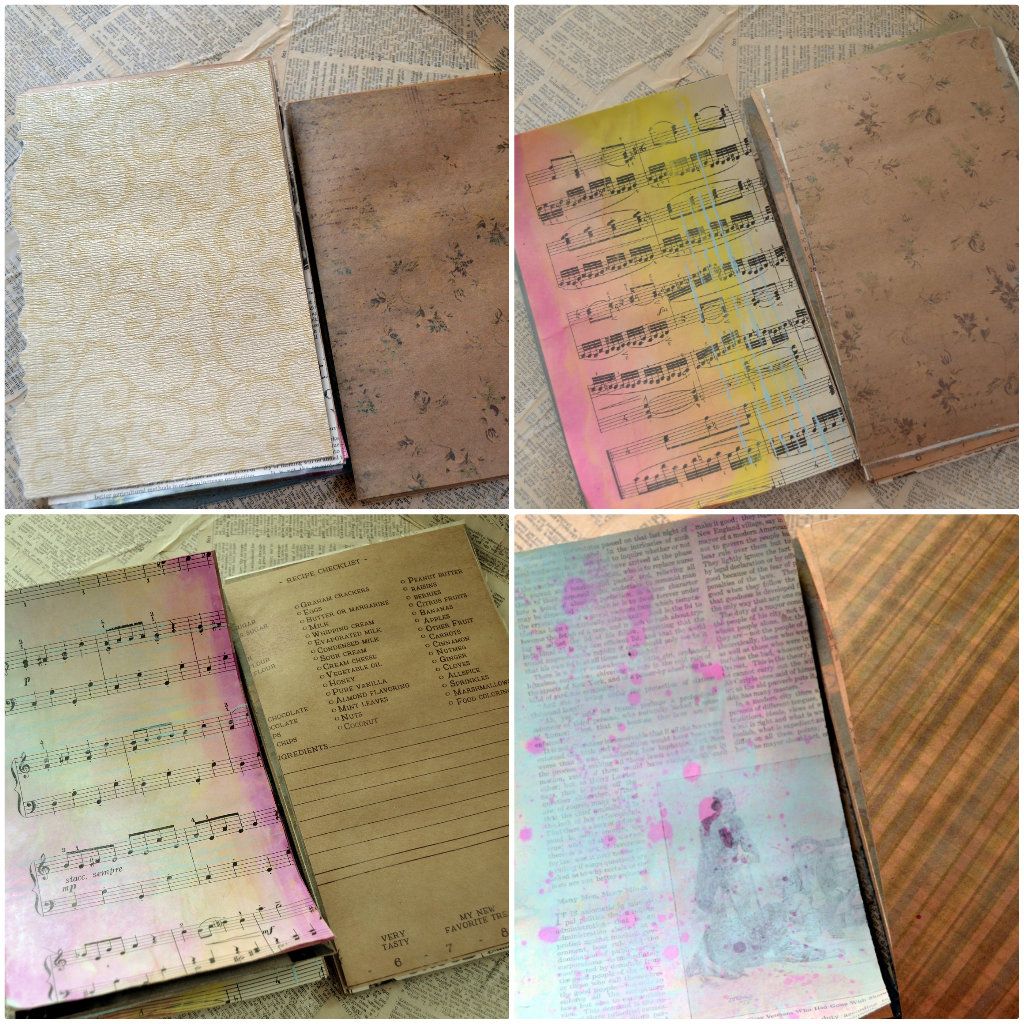 I haven't painted ALL of the pages yet, but I started getting paints onto them, and I love the way they have come out so far!! I even used the piece of textured wallpaper!! I made the cover of my journal using an actual book cover, Amazing Mold Rubber and Amazing Clear Cast Resin! On the 20th, you can see how I did that on the Amazing Mold Putty blog!!
I just love January… getting ready for the coming art journal year, getting prompts ready, and seeing those blank books waiting to be filled with ART!! Thanks for stopping by! I hope to see you on my BLOG and around the interwebs for lots of JOURNAL LOVE!!
What new things are you looking forward to this year?