Happy July, Gauche friends! It's Pam and I am one lucky-ducky this month. I was blessed with being able to work with the very versatile Knocked Up Mixed Media kit … And, I hope to inspire you to dig into your kit (this week OR next), or even go grab one right now from the store, if you, "GASP", don't have yours yet… Wink, wink!… I'll wait… (Humming the Jeopardy theme)….
Oh… You're back!! Great!… Let's get going… : )
Being a busy woman and mom and art teacher and artist, sometimes I don't carve out that time for me to be creative. Not good… So, I decided that since I am in the midst of inventing a new studio, I should invent a new way to gently prod myself to be creative every day (or almost every day). Thus, I decided that I needed a creativity calendar and one that I could change and keep using over time.
I started with the book cover that's included in the Knocked Up kit. Mine looked like this…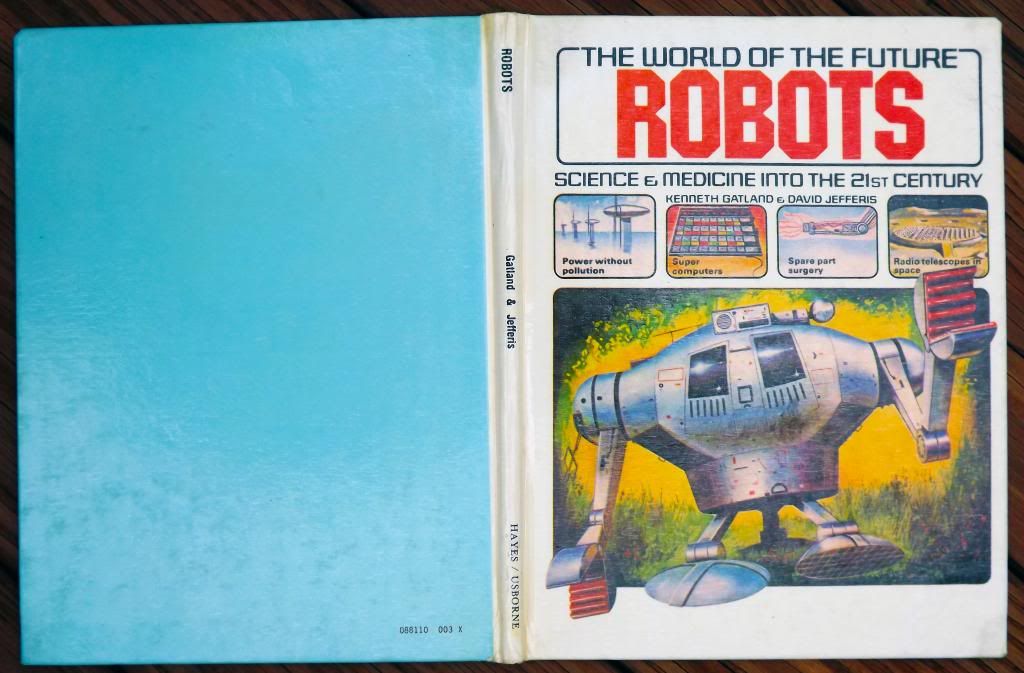 I ended up with a perpetual creativity calendar that looks like this…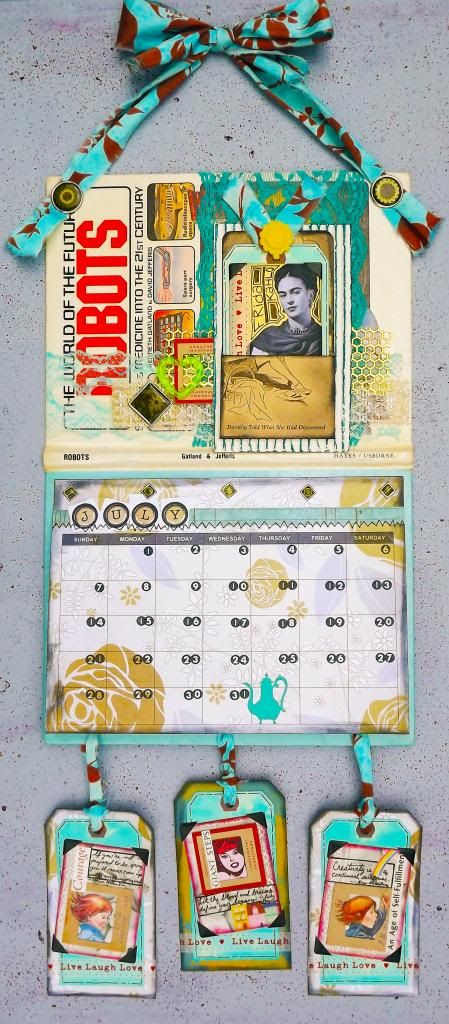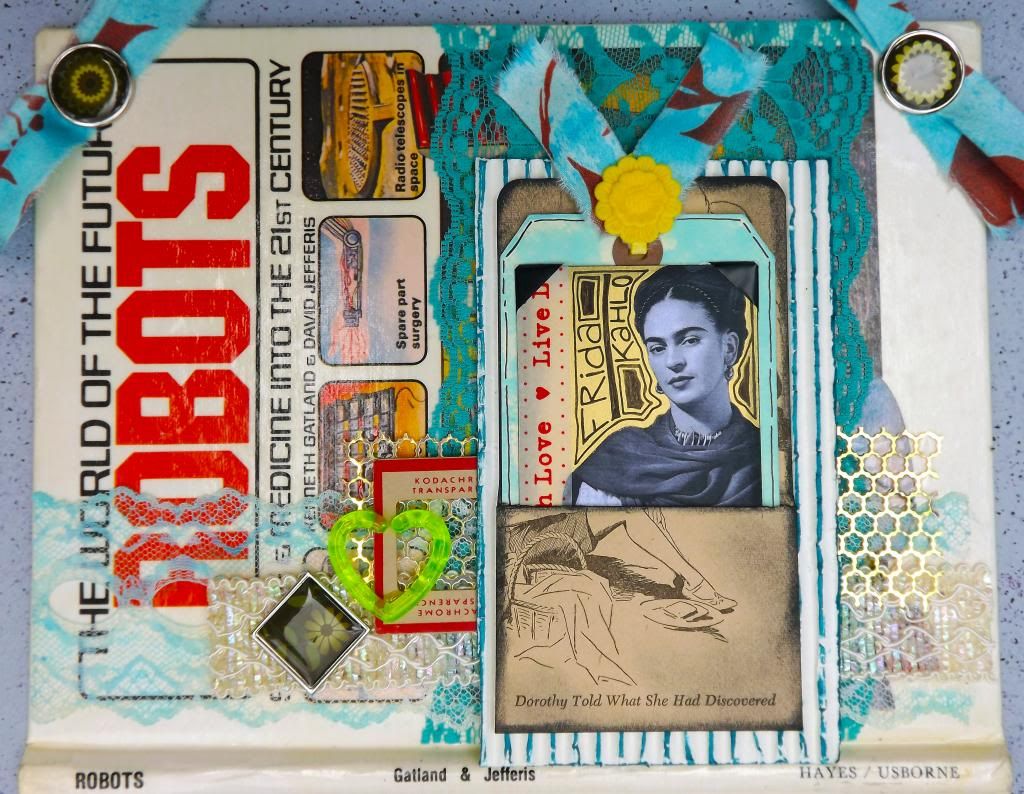 The end result used lots and lots of the Knocked Up kit, patterned paper from the Alchemist's Apothecary Kit, patterned paper and Art Anthology Colorations Spray (from the Shaken Not Stirred kit), napkins (from Napkin Art), white Ouchless Cardboard, and some beautiful lace pieces … plus, a few things I had on hand… manilla tags, stamping ink, adhesive photo corners, my computer and a basic tool kit.
The creativity calendar is perpetual, because it has places to change things out.
The library pocket (salvaged from my kit's book cover) has a tag that has photo corners, to hold a changing array of inspirational women artists cards that I made…
The tags that hang from the bottom of the calendar have photo corners as well, so as I create ATCs (which I do often), I can change those out and be inspired by my latest creations…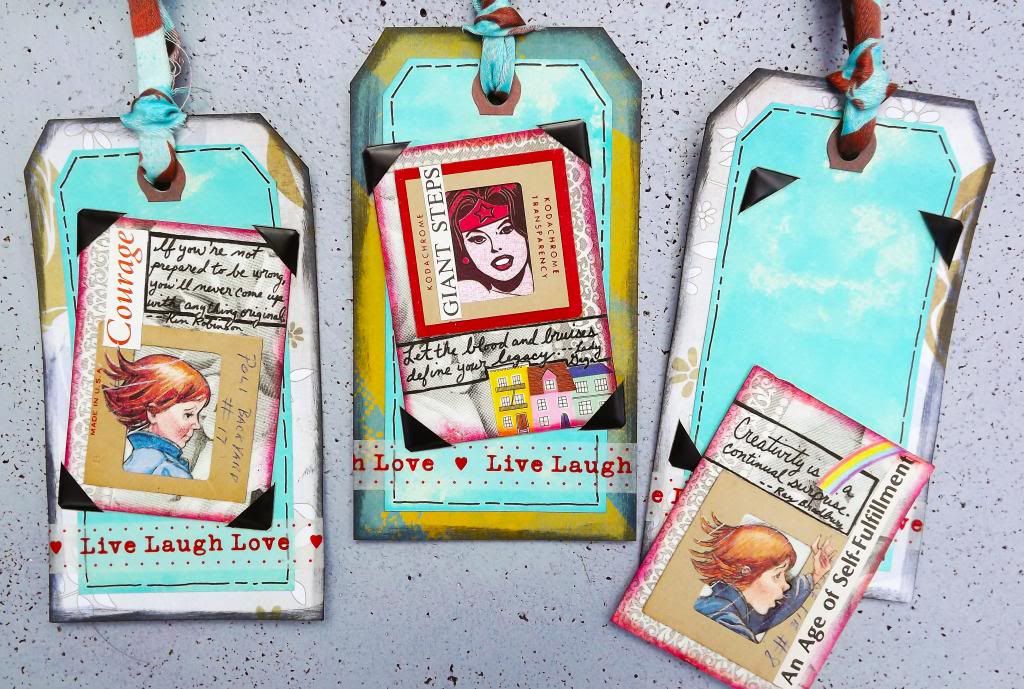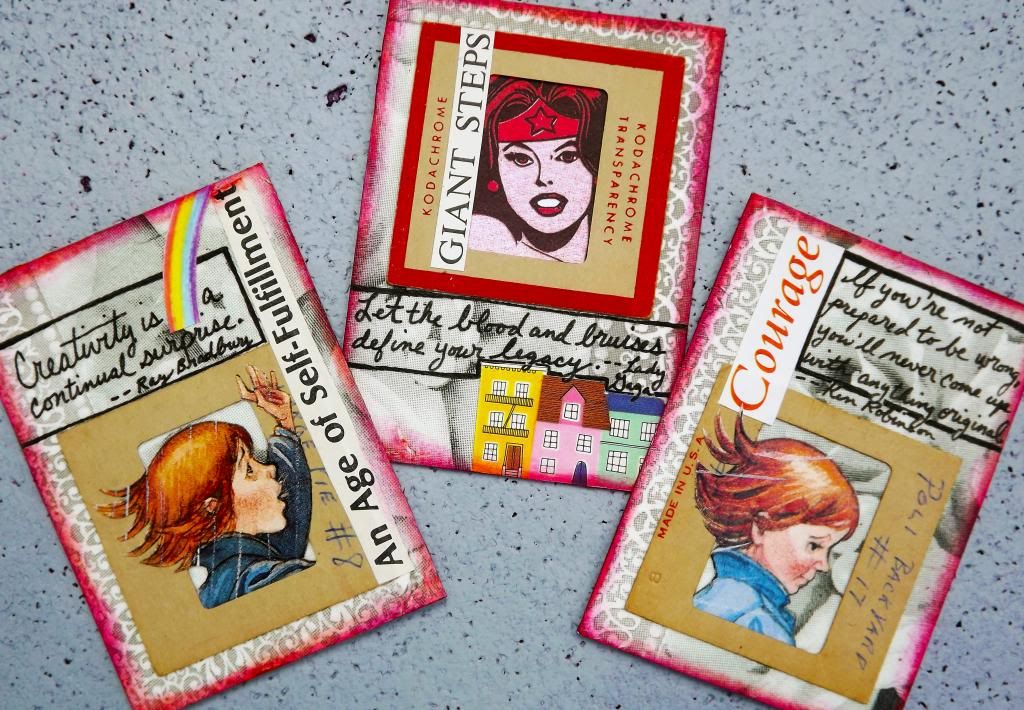 The calendar's monthly pages were printed on patterned GA kit papers (after cutting them down to fit in the printer), using a template found online. I added the month's name with copied and cut typography, the dates with stamps and embellishments with paper scraps afterwards…
I hope I have inspired you a bit today… See you next week for another Knocked Up project!
Safety, health, happiness… Pam
PS… Pam's Tip of the Day
If the fabric that you have in your kit is not a perfect color already, simply use a little bit of Art Anthology Colorations Spray and change it! Spray it, and clip it to the front of a fan, for a quick dry!…