Hello fellow creative life-long learners…Pam here…
As a full-time art educator, I am blessed to be able to play and invent and inspire all day long, under the guise of teaching art. And, with that blessing comes an even greater gift, I receive just as much, if not more, than those I teach. I learn so much from my students and from anyone with whom I share my love of art.
Freely playing with materials and tools to evolve and grow one's creative soul, maybe even making something lasting along the way, is the joy that I wish to share with you today.
The images in this blog post come from an Alphabet Do-Si-Do Book that I invented to expose my students to art technique experimentation.
My intention today is to inspire you to try something different when you work. Use this post as a reference for now or for the future. I will list the varied techniques, tools, and materials originally used in this project (under each image) as jumping off points, or for next steps for anything you are working on right now, etc… Use one, some, a few, mix them all up, invent your own… whatever gets your personal creative learner going…
All I ask is that you attempt to meet the following expectation that I ask my students to meet–"Embrace the unknown". In other words, be open and willing to get messy, mix things up, try something different, make a mistake, and start all over again.
Computer generated subject, packing tape transferred, direct inked background, silhouette trimmed and foam-dot-layered elements, stapled, decorative scissor trimmed, foam stamped subject, marker traced, crinkled manila tag, paint markers, ribbon tied, painted fabric elements.
Transparency with permanent marker traced subject, acrylic paint printed background, snaps, hole-punched edges, Staz-on ink stamped elements, gel pen drawn details, coin envelope with lacquer thinner transferred subject, colored pencil illustrated, permanent marker and gel pen details.
Trimmed cardstock copied subject, liquid medium collaged crinkled tissue paper, acrylic paint, Staz-on direct inked, paperclips, grouped elements, silk flower, found type, torn muslin with acrylic paint stamped subject and watercolor background, permanent marker details, batting stuffed, machine stitched.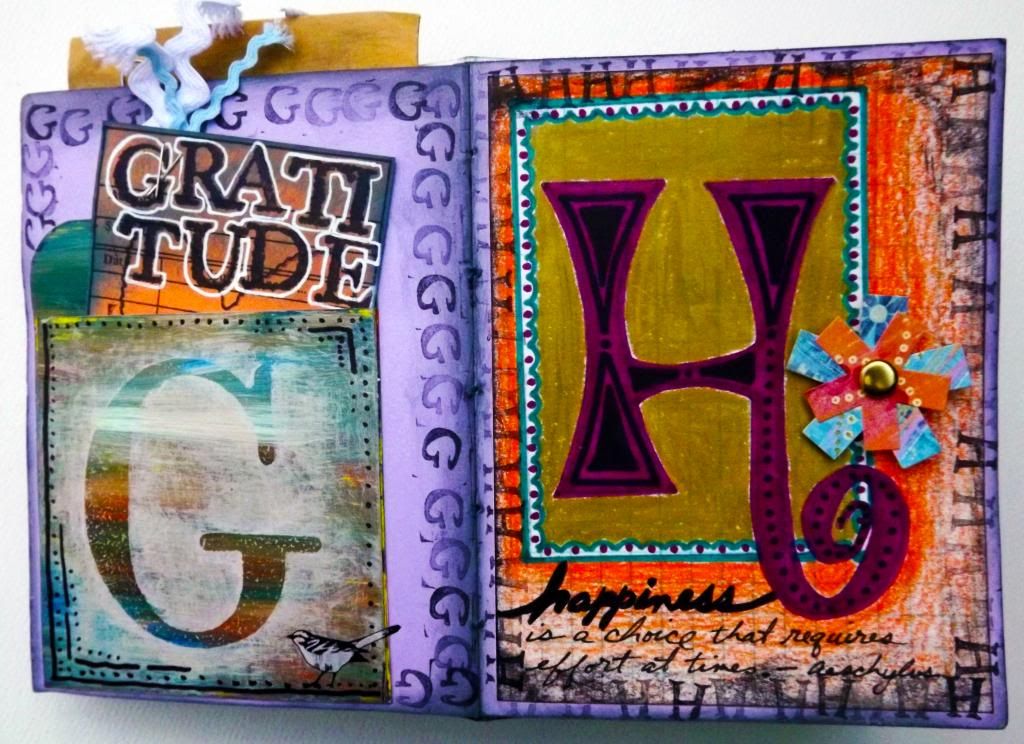 Library pocket with acrylic paint, clear ink/embossing powder stamped subject, dry brushed acrylic paint, iron-lifted, library card with stamped quote, stapled rickrack, grid paper with graphite transferred subject, illuminated style, colored pencil and permanent marker doodled details, gilding/gold pencil/gold paint pen, brads, raised cardstock stickers.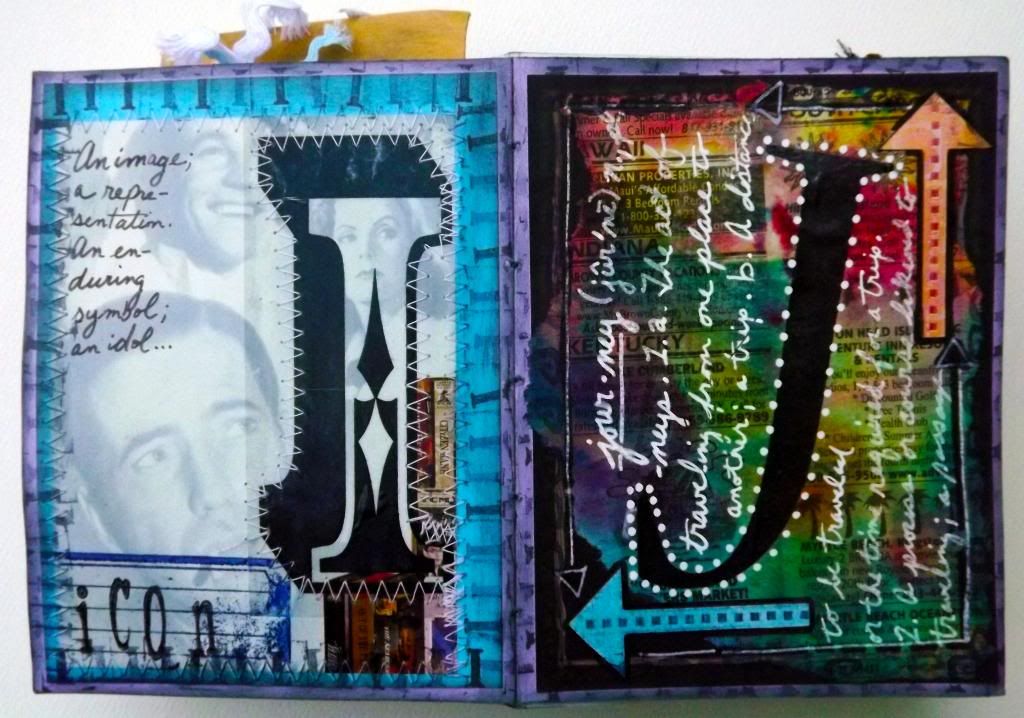 Magazine image layered with packing tape transferred subject, zig-zag machine stitched, stamped type, subject definition, color-copied tissue paper tinted newspaper background, torn, lacquer thinner transfer and marker enhanced subject, paint marker and gel pen doodling, sticker elements.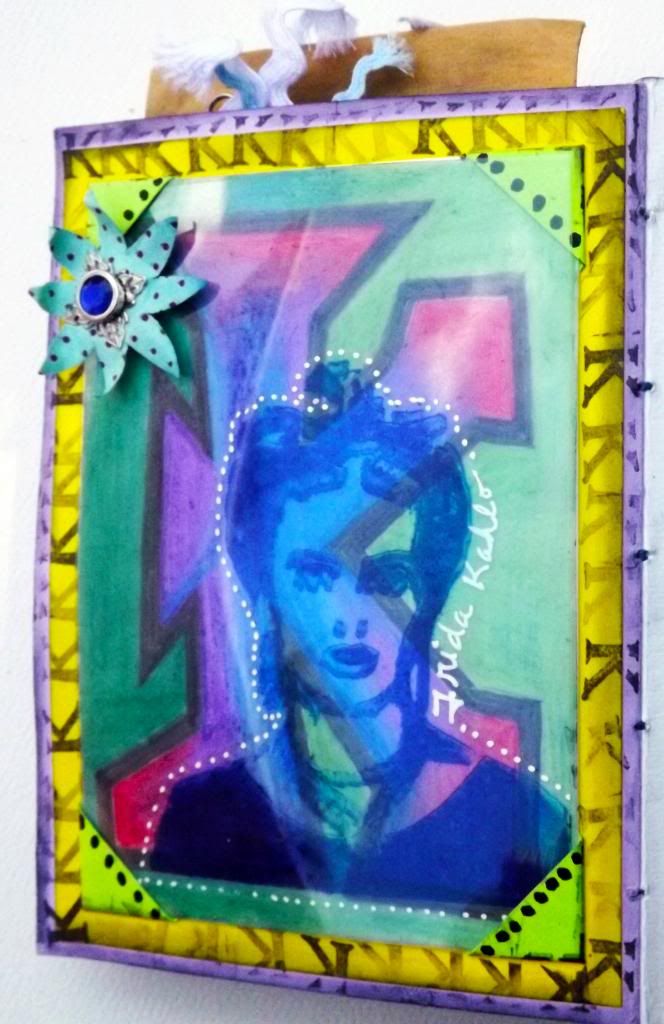 Vellum with good colored pencil traced and illustrated subject, transparency layer with Staz-on stamped element, hand-made cardstock photo corners, gel pen details, colored paper flowers, decorative brads.
Bubble paint-printed cardstock base-paper, graphite transferred and hot glue traced subject, metallic paste rubbed surface highlights, cardboard punched element, Dymo type.
Now, if I have inspired you enough… go and play! Or, if you need a few more ideas follow this LINK to my blog, and check out how the rest of the pages in the Alphabet Do-Si-Do book went together… Thanks for looking, listening and "Embracing the Unknown" with me today…
Safety, health, and happiness… Pam