Posted on
February 15th, 2013
by Maggi
Hi everyone! It's Maggi here with another "Get to Know the Alchemist" feature! Today we have the spotlight on Alchemist Amy!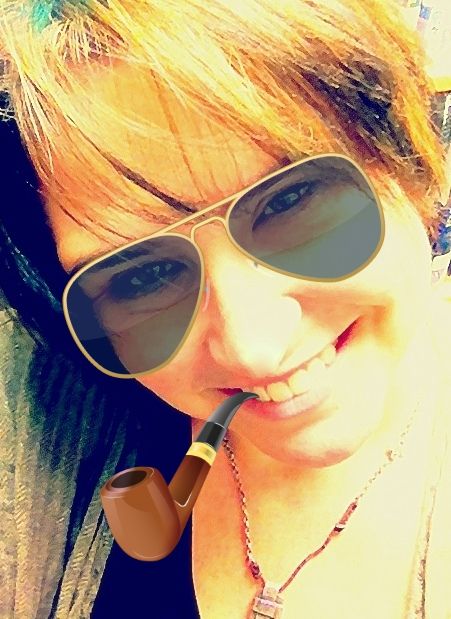 What is an area of your home that desperately needs to be organized?
Our home has a finished basement, but part of it is unfinished. We call it "the other side" for good reason. It is a disaster area, it has the cat litter box there (which is clean, but hey, it's cat litter…gross), and it is so insanely disorganized.
Name three shows you still think are "must see" TV
I love Ghost Hunters, Paranormal Witness, and The Walking Dead. I don't know what that says about me. Please don't think I hold seances while wearing flowing robes in the "other side" of my basement. I'm not that interesting.
Do you wake up easily in the morning or require coffee, exercise, or something else to get you going?
COFFEE!!!!!!!! yeah. I pretty much go to bed at night excited for my morning coffee. But, I'm a coffee snob. I only drink the specialty kinds, and with some flavored coffee mate (peppermint mocha is my fave). If I don't have my morning coffee, it's a good idea to stay away from me.
What movie can you recite all the lines of?
Dead Poet's Society or Napoleon Dynamite
Favorite comfort meal?
Turkey dinner and all the fixings. Oh yum.
What are your daily craft/inspo website/blog visits/reads?
I really prefer a print magazine for inspo. I sit and look a long time at the details.
I adore Cloth, Paper, Scissors; Stamper's Sampler; Molly Makes; Scrapbook Trends, etc.
What is your favorite song of the moment?
Empty by Ray Lamontagne
Favorite quote or words you live by?
Two roads diverged in a wood, and I,
I took the one less traveled by,
And that has made all the difference. ~Robert Frost
Are there any causes you strongly believe in?
Advocating for proper health care coverage, diagnosis, and de-stigmatizing mental illness. My daughter was diagnosed with several forms of mental illness, and hospitalized for 4 months. I believe if she had been diagnosed properly and sooner, our family's lives wouldn't have suffered as much as they did…as well as HER life would have been much happier and less filled with misery. Now that she's back in "the real world," (and doing amazing, btw), the struggle is in seeing how people treat mentally ill people. I simply want mental illness to be seen as it is, a medical issue.
What 5 items are your crafty must-haves?
1. My Tonic (Tim Holtz) Scissors
2. White liquid gesso
3. Black extra fine pen (my favorite is the Smash Pen).
4. Mixed Media Inx by Clearsnap in Truffle
5. Helmar 450 quick dry adhesive
Next week we'll have another Alchemist in the spotlight, until then…
Go glue something awesome onto some awesome something!
Maggi
Filed under: design team