Hi everybody!!
Lori here to share with you one of my favorite new techniques: using deli paper/tissue paper for layering! I love that this can make it look like there are so many more layers on your project. I used stencils and sprays to create some texture and interest: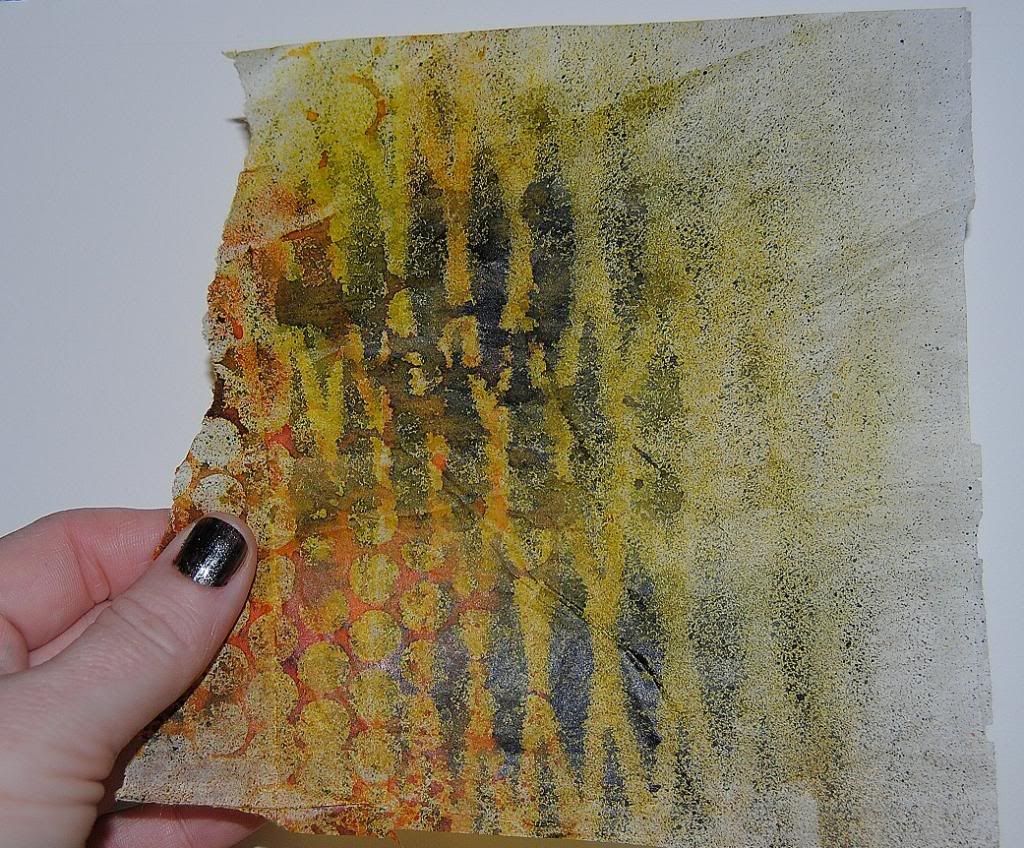 Then, I used DecoPauge glue to layer it over some book paper on my art journal page. I added elements from my Blue and White Mixed Media Color kits, added some Ouchless Cardboard, washi, and smooshed some modeling paste mixed with blue ink through some punchinella. I love the look that the deli paper gives of multi layers.
Whole page:
Close up: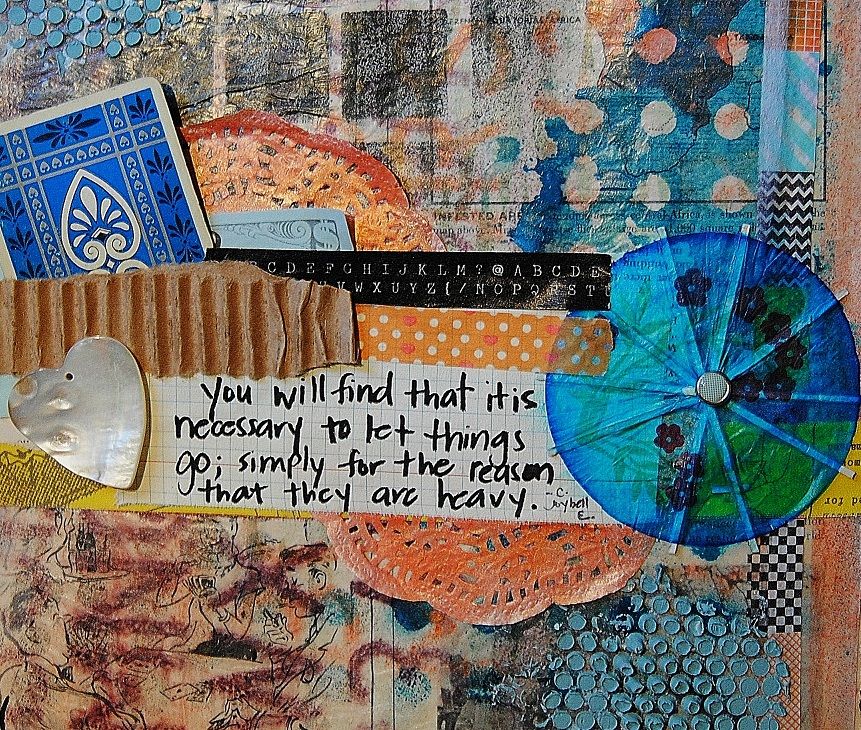 Now, go get messy! Link us up in the comments if you try this!