Posted on
February 8th, 2013
by Maggi
Peg here with a grungey masculine page.
My hubby has been building a rather large concrete retaining wall in the backyard and wants the process documented so I have lots of these pics. I decided, because there is so much happening in it, to enlarge this photo to 8″ x 12″ and put it on a tilt to make the image vertical. I used some old numeracy book pages and Gauche Alchemy washi tapes.
I love the black and yellow stripes for these kinds of pages as it looks like safety tape. I used it to cover some white paper and ran it through my cuttlebug with the Tim Holtz gear die. The strip down the left side of my page was done by sticking a length of tape back to back then twisting and stapling on. The measuring tape and punchinella were perfect too!
I am still enjoying a rekindling of passion with my foam stamps, used here for the title.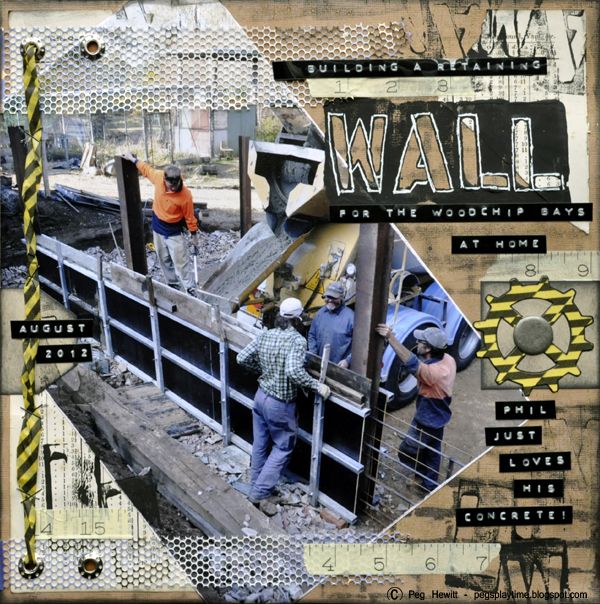 I'm not sure I will ever tire of creating with I'm not sure I will ever tire of creating with washi tapes, they are so versatile, quick and easy and have such impact.
Hope I've been able to inspire you, now…..
Go glue something awesome onto some awesome something!
See you next time
Filed under: design team, Mixed Media, Scrapbooking