Posted on
January 30th, 2013
by Maggi
Hi! Ashli here! Valentine's Day is coming soon and it's one of my favorite holidays to craft for. I love hearts and the bright red colors mixed with pinks and blues and a touch of romance and lace. Today, I have a little heart garland to share with you. This is super easy!
Just grab some napkins, book paper, braille sheets, and some patterned paper.. After free-hand drawing some hearts and cutting them out, just stitched them together and stuffed them with tissue paper or confetti to make sweet little "pillows."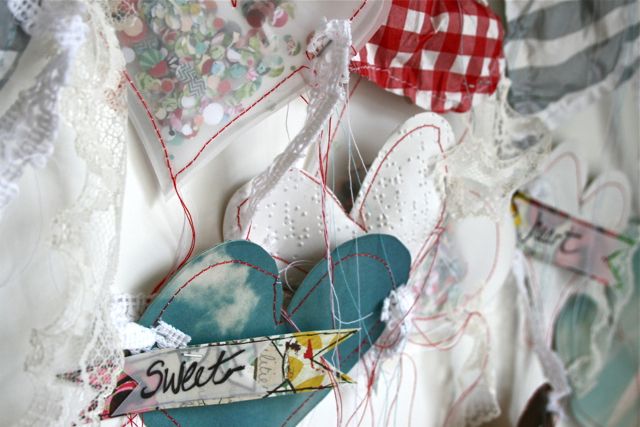 Some lace stapled between each heart forms the garland…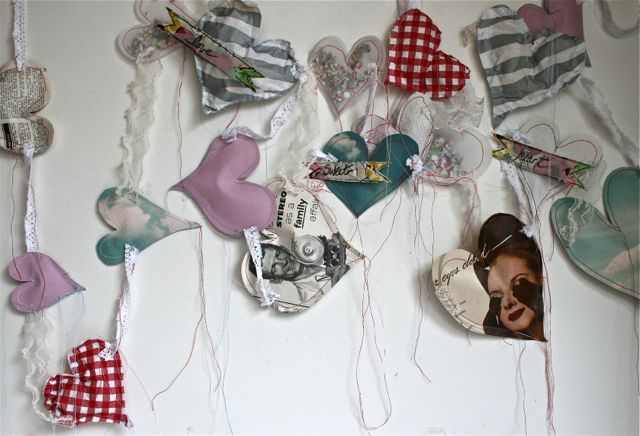 All ready to drape around the house…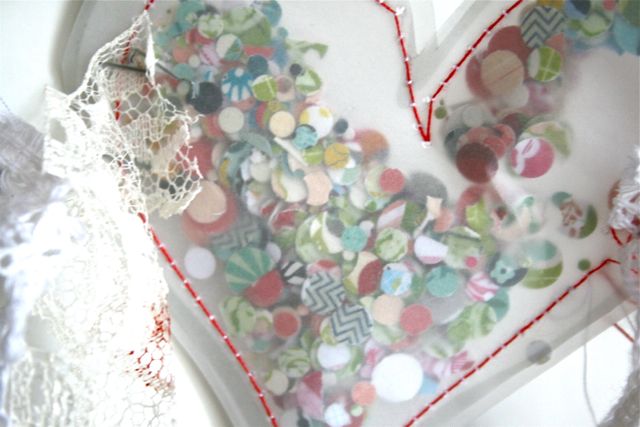 To spread some Valentine love!
Filed under: design team, diy, Mixed Media