Posted on
January 28th, 2013
by Maggi
Hi, Linda here and today I want to share an art journal page with you.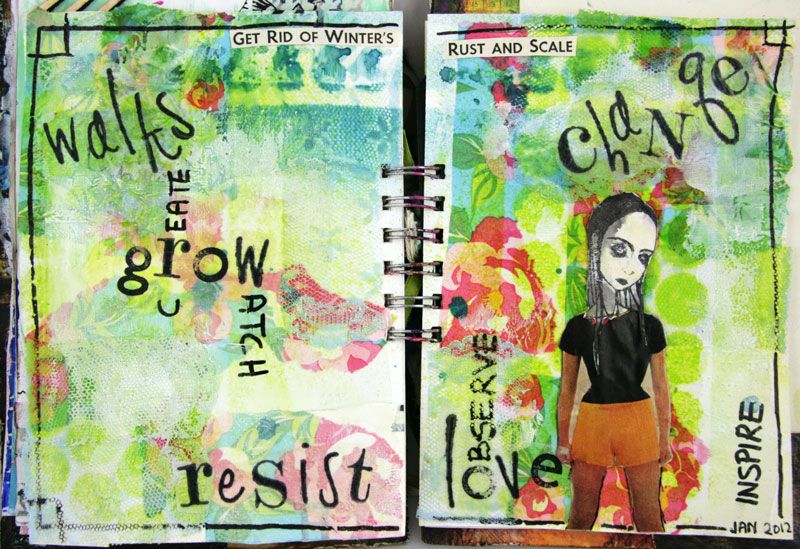 I started out with the background. I tore up two different napkins from the Paper Napkin Art Kit and used Golden Matte Medium to add it to the page. I also used some lace from the Lace Ribbon Variety Pack to add some extra texture.

When this was dry I used a piece of 20mm circle Punchinella as a mask and sprayed the background with green Dylusions spray. When dry I added a little white acrylic paint on parts of the pages, to make more texture. The beautiful body shape and cut out text is from a magazine page in the Ephemera Variety Pack.
Thank you for looking!
Linda
Filed under: Art Journal, design team, Mixed Media