Posted on
January 18th, 2013
by Maggi
Hello! Alchemist Marilyn here to share a project created using the Dia De Los Muertos kit. I wanted to show everyone it's not a kit you use just in November, but one that can be utilized all year round.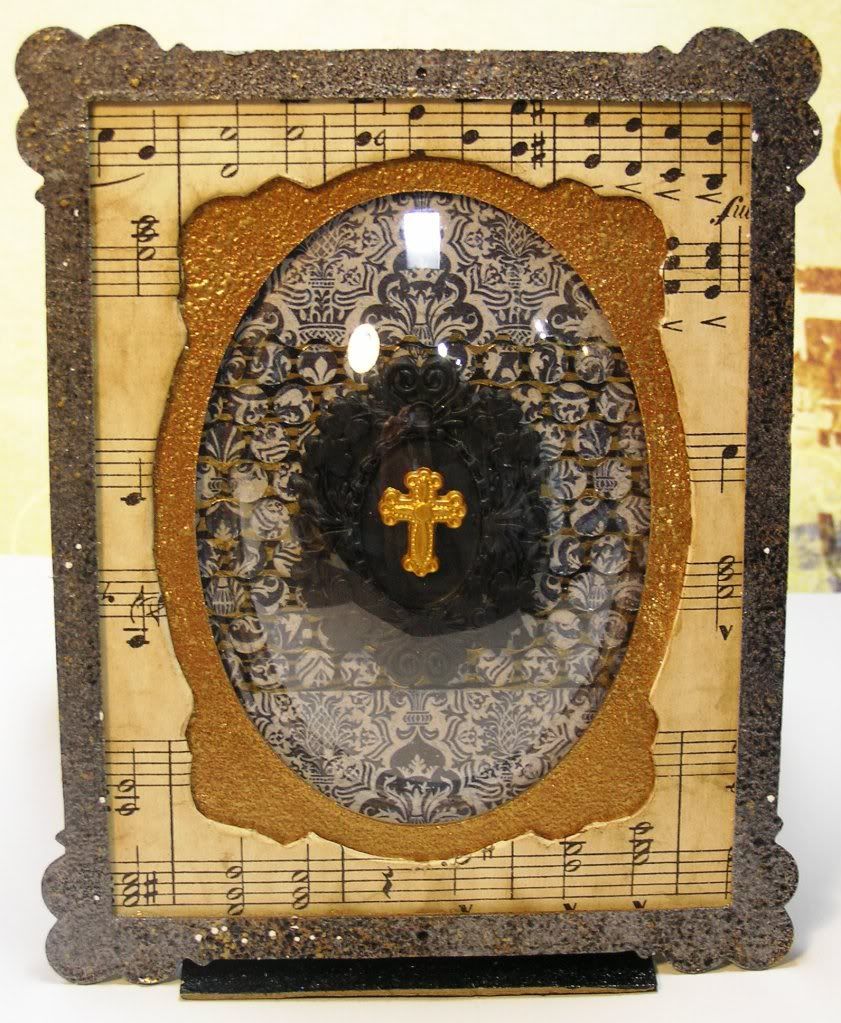 I love the GlobeCraft Memories rectangular bubble frame that was included in the kit. It lends itself so well to framing just about anything you want. In this case, I chose to frame one of the little gold-colored crosses that was included. This is a multi-layered frame and some preplanning had to go into it due to those multiple layers. I would suggest you decorate each individual piece ahead of time and then assemble it all at once. While I normally design by the "seat of my pants", in this case, I thoroughly planned my color scheme out before beginning (I wanted an "aged elegance" appearance).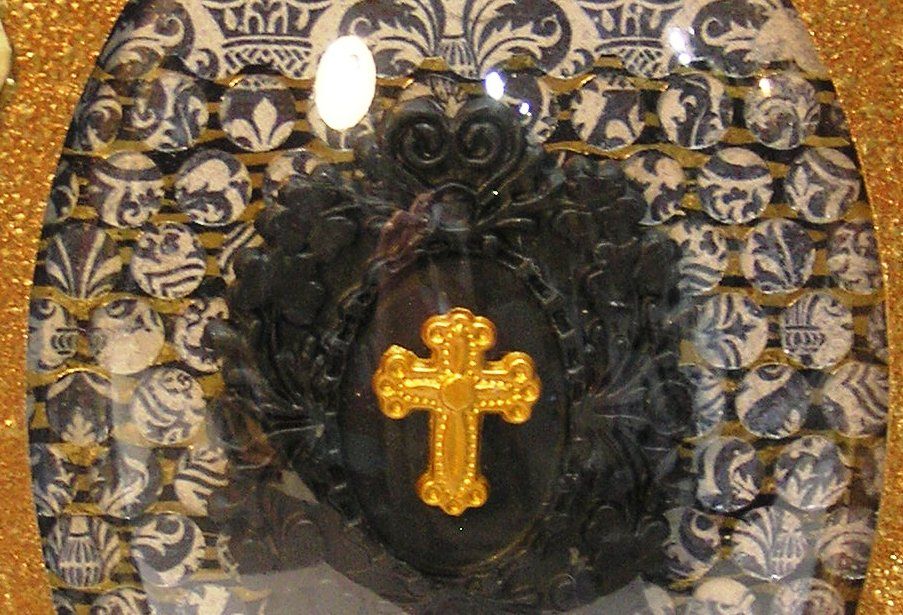 To start, I took the layer that would be under the bubble and covered it in a black damask paper. I then ran a strip of antiqued black/gold punchinella horizontally across the piece, making sure it was centered within the bubble. As an aside, I've found that spray glue is very useful in adhering punchinella to just about anything. Next, I took the black cameo frame and glued my gold cross carefully into the center. I set this aside to dry.
Then, I went to work on the rest of the layers. I embossed the next layer in the frame "sandwich" with Piccolo Gilded Rose Gold embossing enamel. For the subsequent layer, I grabbed a piece of sheet music from the Ephemera Variety Pack and distressed it with Walnut Distress Ink to give it an aged look. Finally, I embossed the outside of the frame with Piccolo Temple Stone embossing enamel.
After all pieces and parts were dry, I dry-fitted everything together before gluing it down. I started with the very back piece, glued the bubble to it, followed by the piece enameled in Gilded Rose, then the music paper layer, and finally the outside frame. I clamped and dried each layer before adding the next.
I had a lot of fun putting this frame together and discovering just how flexible and useful the Dia De Los Muertos kit is.
Until later…………………….
Smiles~
Marilyn
Filed under: altered art, design team, Kits, Mixed Media