Posted on
January 11th, 2013
by Maggi
Hiya, Peg here with another page from the amazing Dia de los Muertos kit.
I know Christmas is over but I had sooo much left in this kit once I'd done the projects I wanted that I just had to throw together this page of my baby in his Santa hat. I used a stamp to do the wee gifts on the patterned paper, I also put the punchinella through a star punch.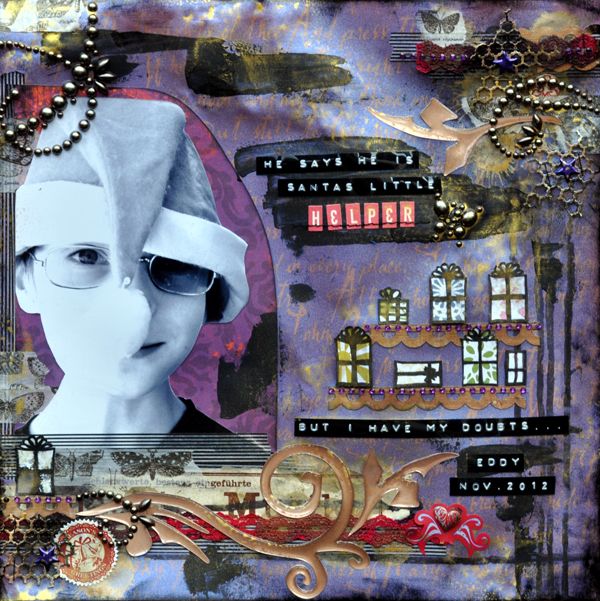 Extras included are some bling and tissue tape, and the striped washi is here.
Be sure to check out all the other divine washi while you're in the store!
Peg
Filed under: design team, Kits, Mixed Media, Scrapbooking