Posted on
October 26th, 2012
by admin
Happy Friday! Scraps, here, with an art journal pages from Alchemist Lori that makes me want to pack my bags and hit the road!
(with my art supplies, of course)
It's just love at first site.
Lori: I LOVED playing with the Mile high Club kit!! Lots of cool papers and images to use in my project. I built layers to create interest and love the way this turned out! I love to travel and truly suffer from "wanderlust".
I'm right there with ya chickadee.
Of course you want a closer look. I've got your art journal eye candy right here: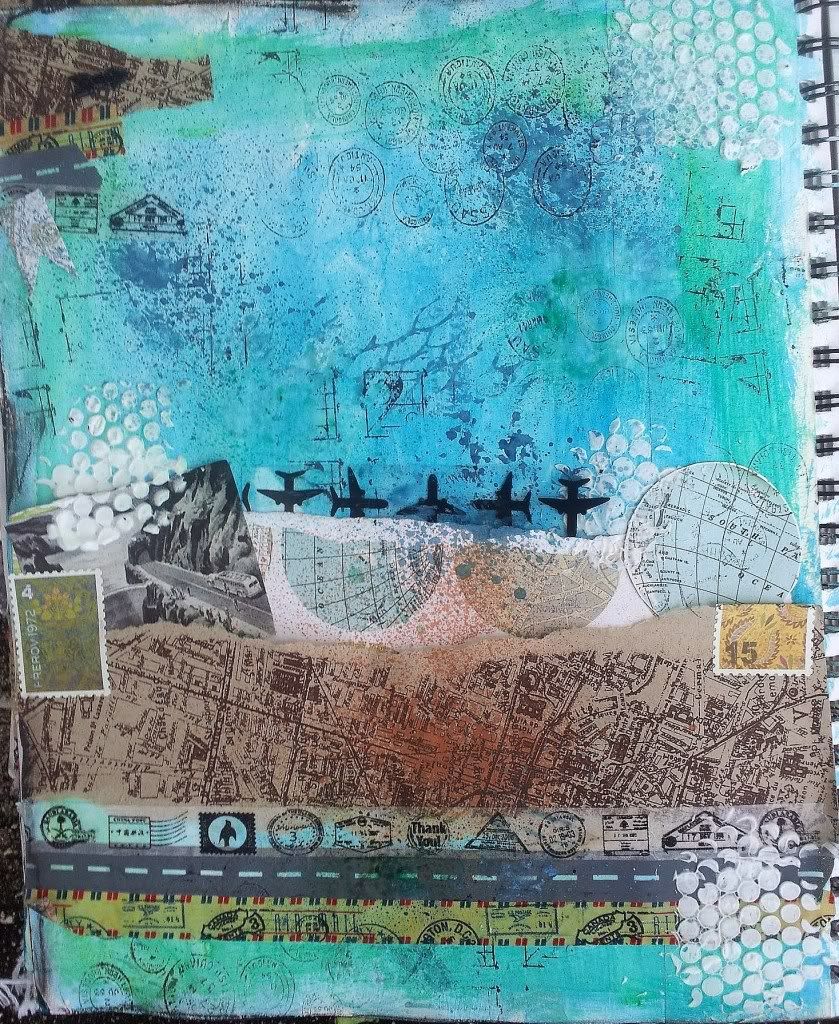 In addition to the Mile High Club kit, Lori also included elements from the Please Mr Postman Mini-Kit and lots of washi tape.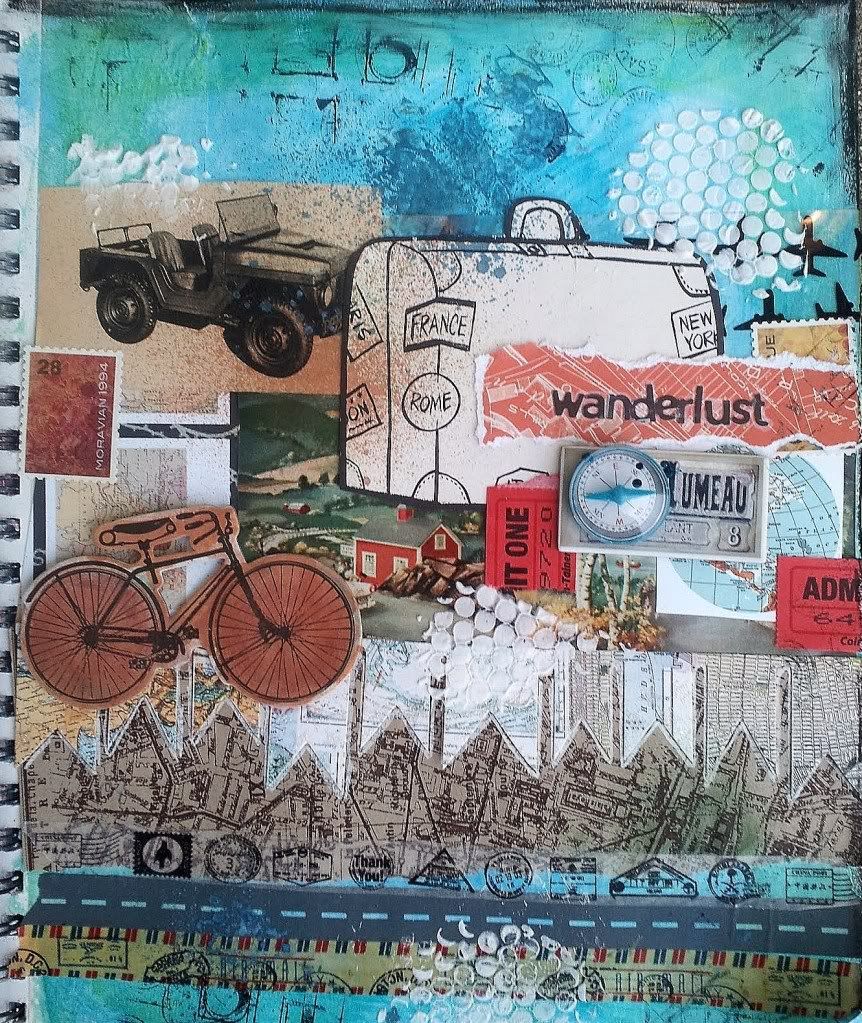 Punchinella and texture paste got together and left some evidence of their not-so-long-distance love affair on the pages.
And there's stamping too, courtesy of Viva Las VegaStamps Steampunk Numbers adding to the visual smorgasbord.
I really love all the details packed into the right side of the spread–like the compressed memories of a world traveler, the detritus of a life well lived, discovered at the bottom of an old trunk up in some distant relative's attic.
And now I really must go make sure my passport hasn't expired!
Happy Crafting!
~Scraps
Filed under: Art Journal, design team, Kits, Mixed Media