Posted on
October 5th, 2012
by admin
Happy Friday! Scraps, here, with a fun altered object from Alchemist Misty!
One of the awesome things about altered art is that we can take something that is otherwise junk and turn it into something just fabulous! Misty may have paid a pittance for the raw materials, but I think this still counts as a definite trash-to-treasure makeover.
——————–
Misty: I found this jewelry box at a rummage sale for $.25, and have had it among tons of other things waiting to alter (which is a new thing for me).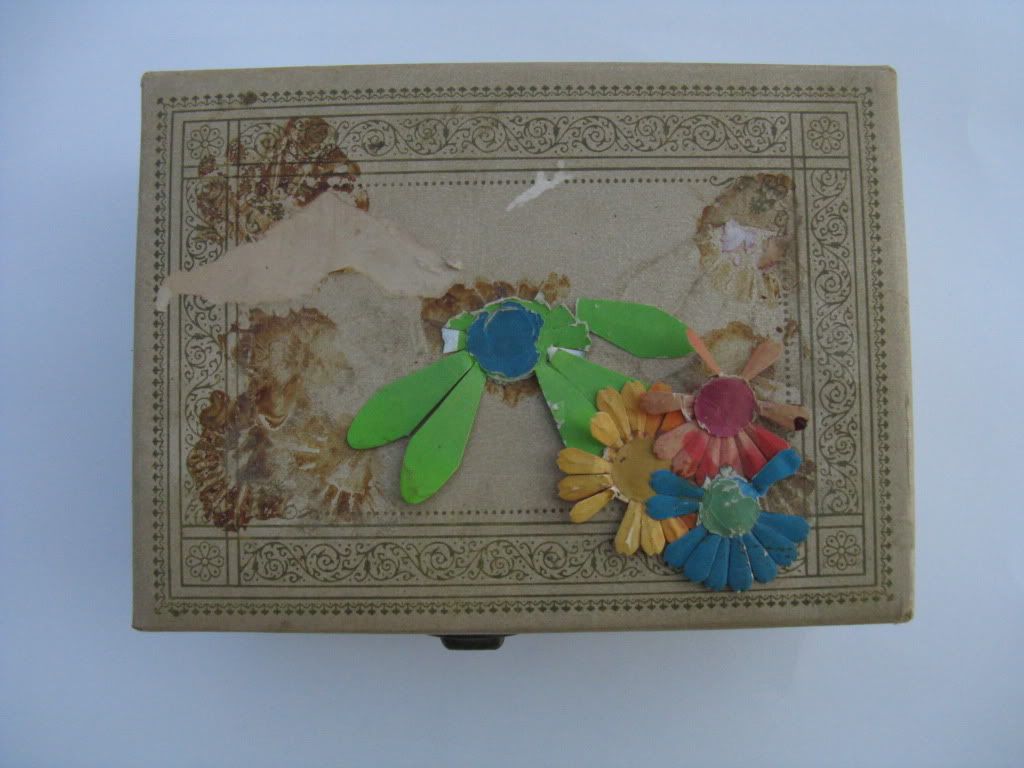 As you can see from the before pics, this thing was in desperate need of a makeover! Unfortunately, I couldn't remove the drawer without damaging it even more so I couldn't do exactly what I had in mind, but I think its still better than it was when I bought it.
I started out by layering book pages on the inside and outside and sealing with Mod Podge.


Then I added some punchinella to the top of the box and misted. I outlined all of the edges with the black lace washi and used the mirror that was on the inside of the box and adhered it to the top instead.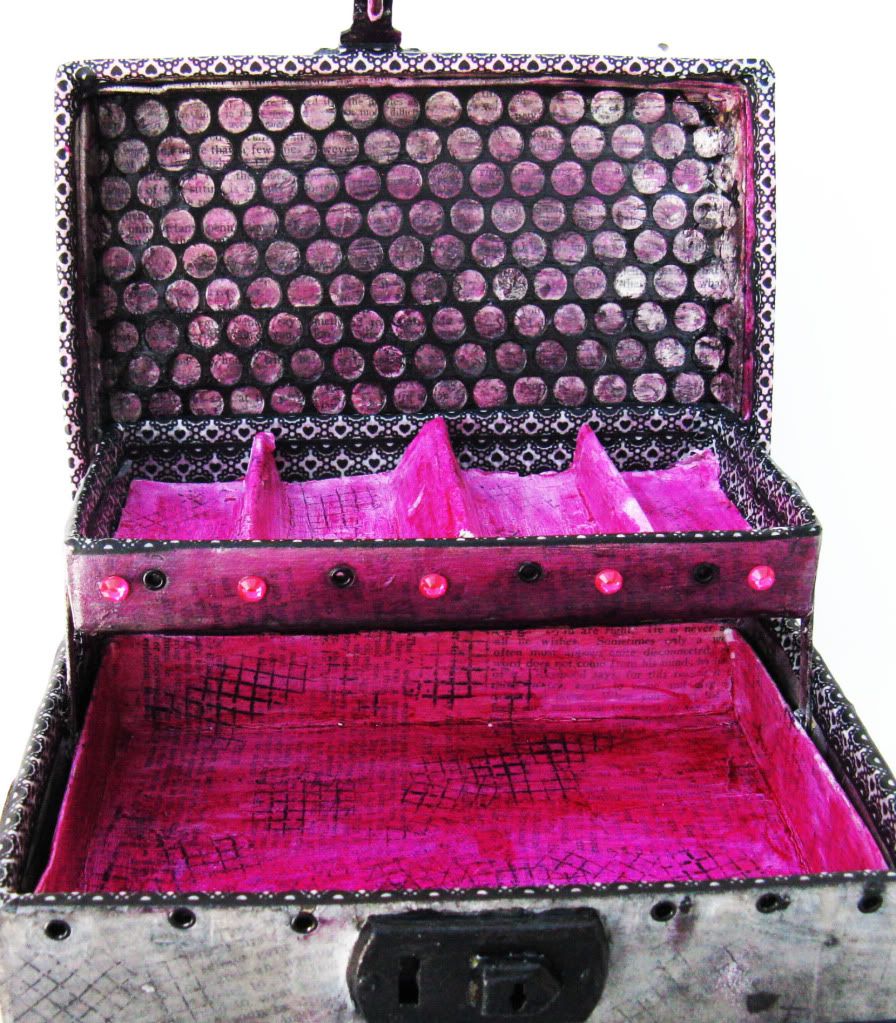 I added some bling to the top and some eyelets to the front and sides, and then called it done.
——————–
You know what I think impresses me the most? The fact that Misty took the interior mirror and made it the focal point for the outside of the lid–I'm not sure that I would have thought of that, and it's pure genius!
Even in it's brand new state, I don't think the jewelry box could have held a candle to it's made-over self. Now THAT's a jewelry box I wouldn't mind owning myself!
Happy Crafting!
~Scraps
Filed under: altered art, design team, Mixed Media