Hello, Hello! Ashli here with the last of my projects from the ACME kit.
Remember this purple paper that posed a bit of a challenge for me?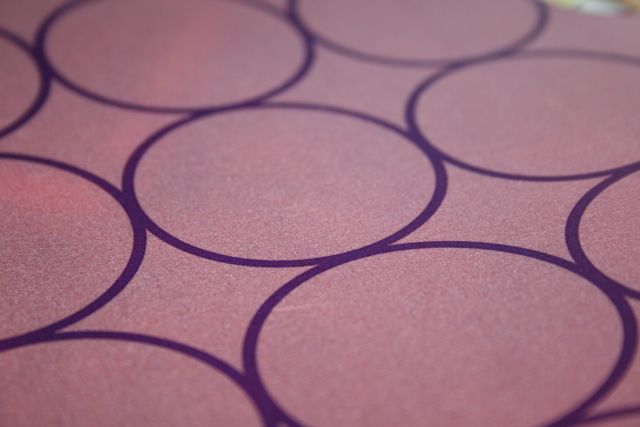 Perhaps it should be a base for a tag? Oh yes, look at how pretty that is all Gessoed up with some of the Asian book paper:
A bit of misty sprinkling is a nice touch too! And, since I have no patience for drying time, they run together… but, I like it!
And for an unexpected look, when I held this up for another perspective, I noticed that it has a wonderful transparent quality. Love that!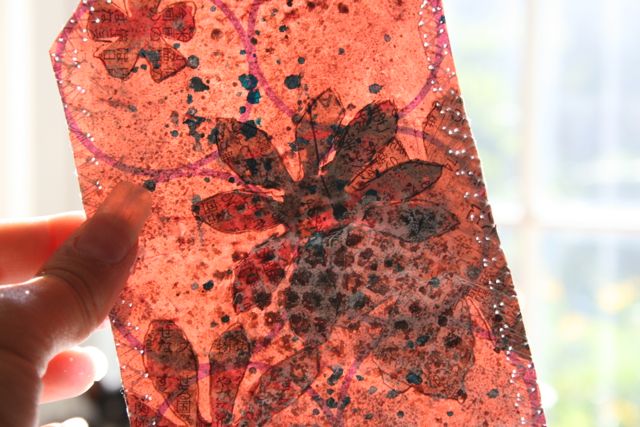 I think it shall be my theme.
Be open:
And the rusty key from the kit works nicely with that! Oh, it's like I planned it or something
This tag sums up my experience with this kit. It had lots of unexpected materials. In fact, most of the things included were things I would not normally choose to scrap with. But, that is the best part about a kit club isn't it? You are surprised. You don't have to think about putting things together. You are challenged. And, you try…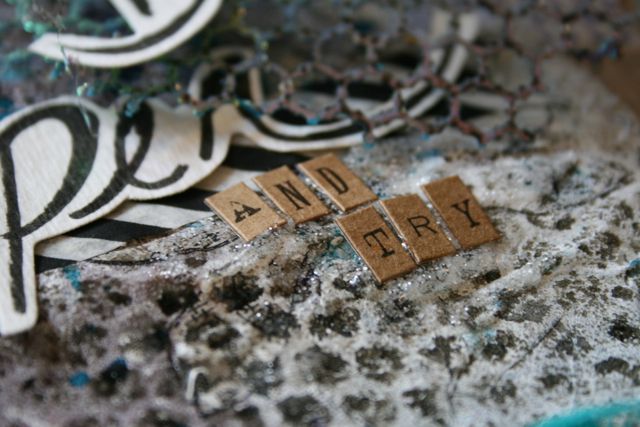 It's always good to try new things!
To be open…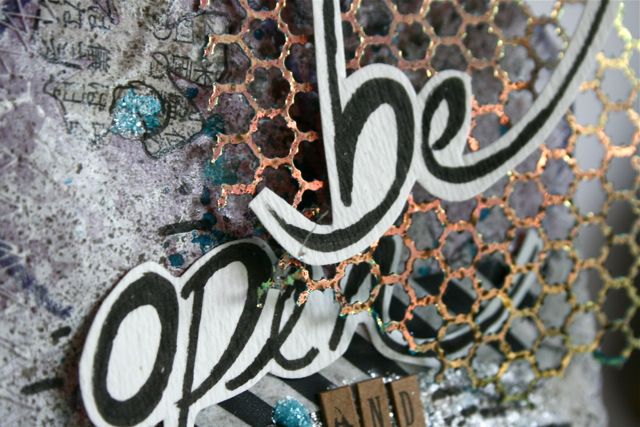 That is "the key."  To keeping that creative mojo going!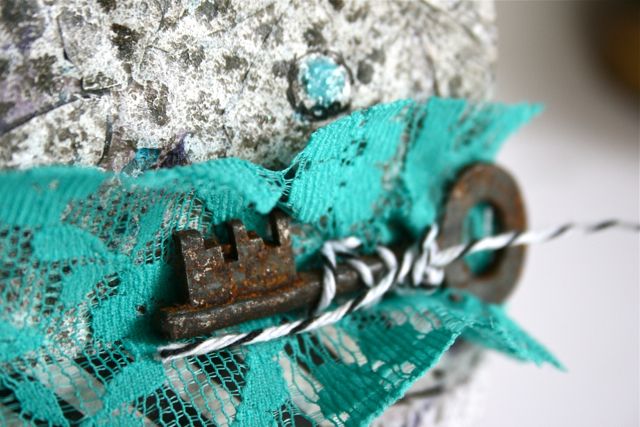 I have so enjoyed keeping an open mind this month as I scrapped my heart out with the ACME kit. Thank you for coming on this journey with me! I encourage you to be open and try. Link up your creative experiments with August's Layout Love Linky over at my blog and you have a chance to win this tag!
With very few additions from my stash, I was able to get 7 layouts and one tag from this kit. I even have things left over. How awesome is that?
Thanks for reading and allowing me to Guest Design for you at Gauche!