Posted on
September 21st, 2012
by admin
Happy Friday! Scraps, here, with an art journal spread from Alchemist Lori that is chock full of elements, including stamps she made with the Stamp Vamp TechniKit.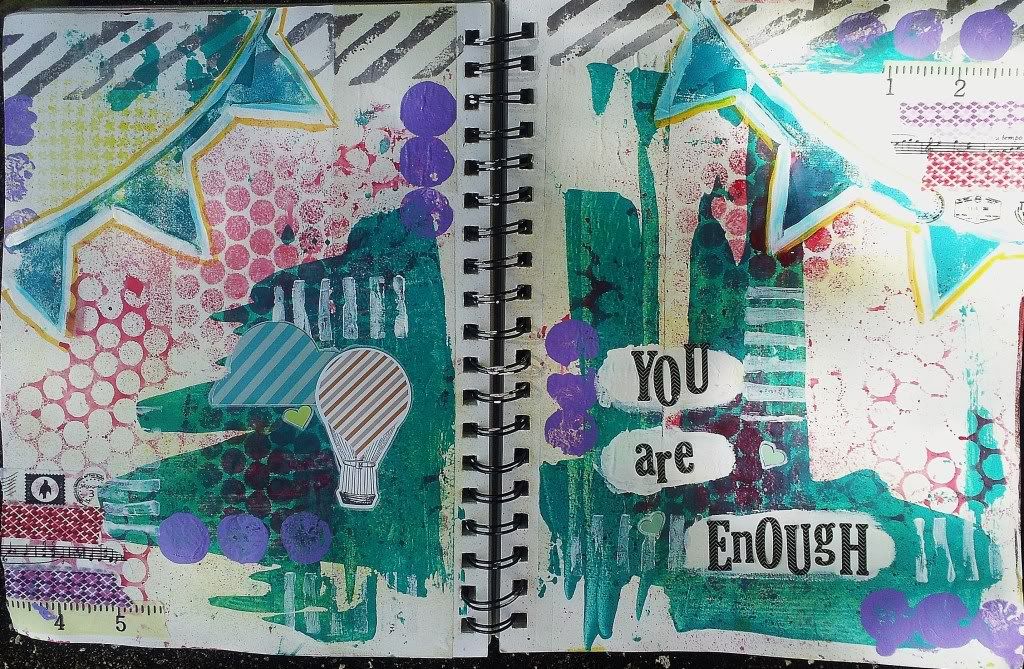 There is a LOT going-on on these pages–let's take a closer look to see just how Lori put this together.
Lori cut some craft foam into the pennant shape, carved a couple of rubber erasers in straight and diagonal stripes, and used the end of an uncarved cork dipped in paint to make circles on the page.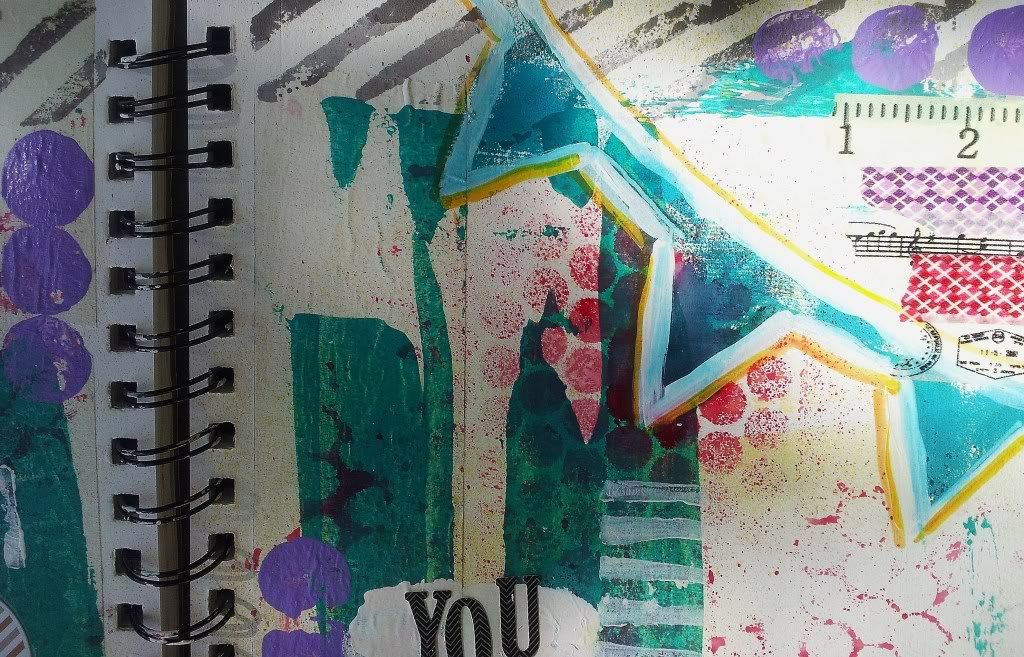 There's a liberal use of large circle and star punchinellas, and washi tape throughout the two-page spread.
Along with craft paint, white markers, mists, ink pads, and stickers.
Art journals are a great experimental canvas–they let us play without limits, without expectations, and getting to peek into someone's is almost like looking at their diary! I think it's wonderful, the message Lori added. I think we all need a little reminder that we are enough, don't you?
Happy Crafting!
~Scraps
Filed under: Art Journal, design team, Kits