Posted on
September 14th, 2012
by admin
Happy Friday! Scraps, here, with some of Alchemist Lori's experiments with our new Stamp Vamp TechniKit. Today we'll focus on the plasticine stamps–made from a clay that is sturdier than kid's Play-Doh but that doesn't dry out like sculpting clays.
Lori has coiled some of the clay into a rose-type shape, shaped some circles that have details carved into them, a long petal and a free-form leaf shape to start with.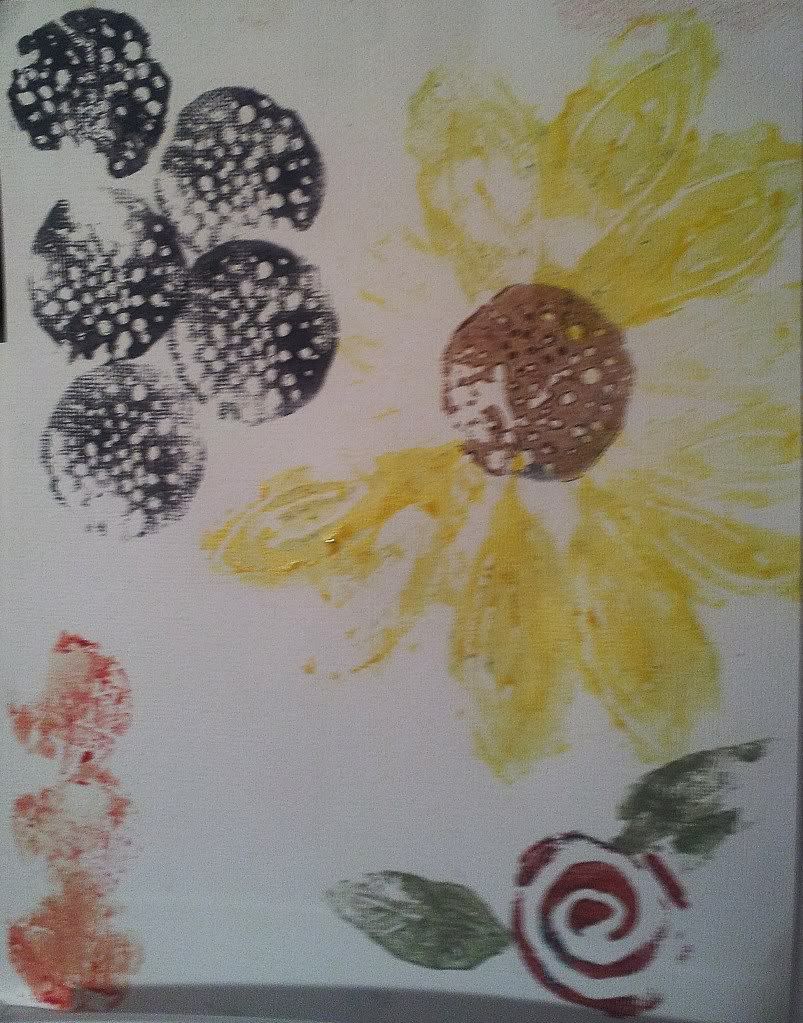 Inked up with craft paint with a brayer, they are pretty easy to combine into shapes, like her sunflower, or make a pattern for your next background.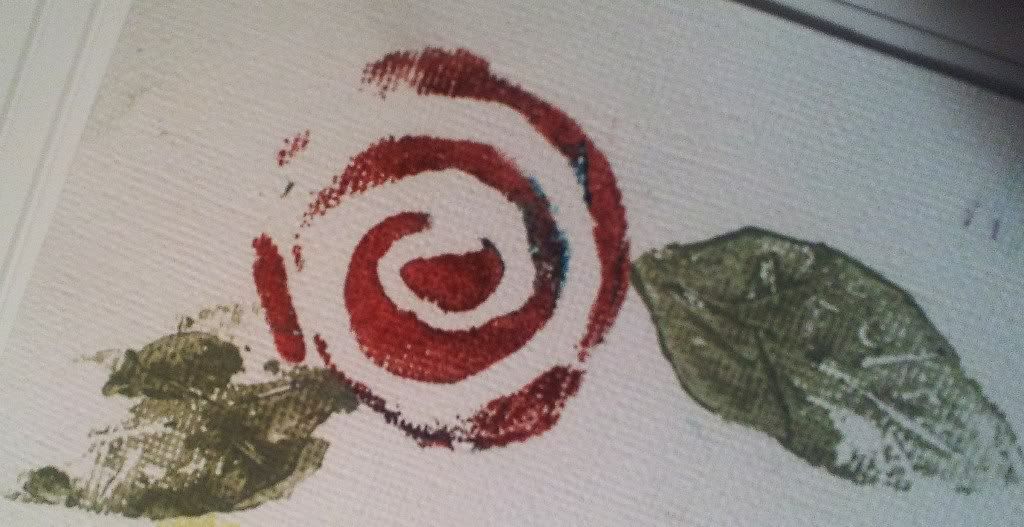 The coiled rose turned out fabulous, doncha think? Definitely card material!
Lori notes that "the clay is very squishy and doesn't keep a shape for long, but that keeps things from getting too boring!! You can definitely see the possibilities are endless!!"
Plasticine is a great way to try out some limited-run stamping, and with the more use, the picture changes subtly each pass. I can see this having definite potential for some progressive background designs.
Happy Crafting!
~Scraps
Filed under: design team, diy, Kits