Hi there, gang! Scraps, here, sneaking in a day early to share one of the many fabulous things our Guest Designer Ashli created from the ACME kit. Wanna see? I bet you do!
——————–
What's a girl to do when she gets a mixed media kit of goodness with a feather, a rattan piece of trim, a bottle cap, a roll of washi tape with bird cages on it, an old Kodak slide, gold sequins and punchinella?
She scraps a page about birds, of course!
Hi!  Ashli back again to show you another layout made from the amazing ACME kit. Lots of goodies were combined on this layout to make my own embellishment cluster. In fact, very few items were pulled from my stash for this one!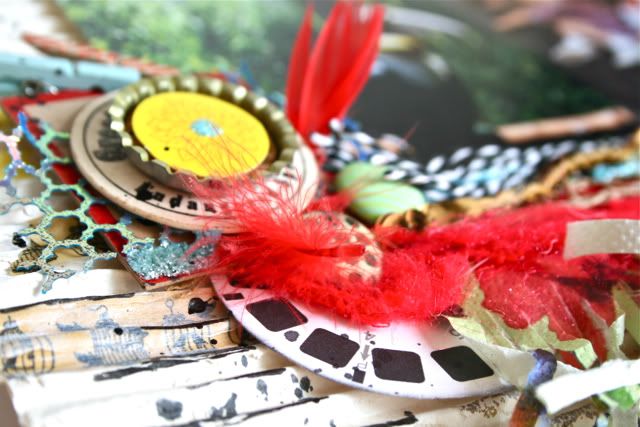 And after some more fringe was cut from a decorative napkin in the kit, it all found it's way onto a piece of the Ouchless Cardboard: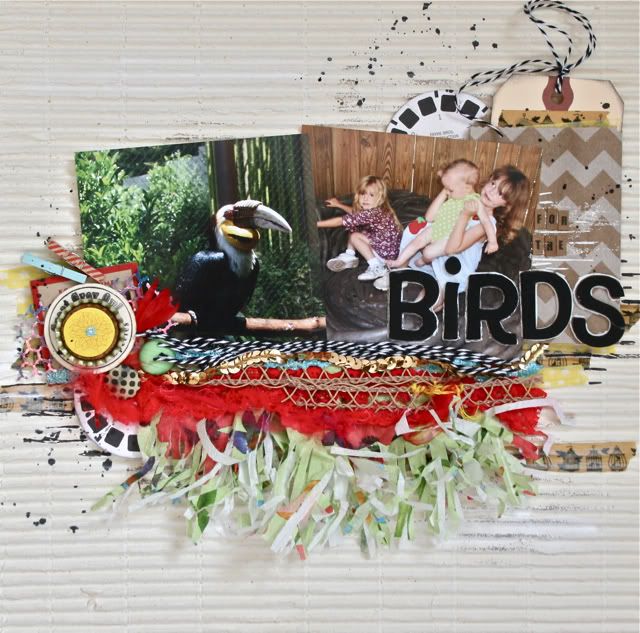 Oodles of texture and fun for this layout about the birds we saw during a recent trip to the zoo. What's next in the bag of tricks from this kit? I'll share soon….
——————–
I'm sure I'm not alone when I say I can hardly wait!
Until next time,
~Scraps